Bilingual call centers handle calls and customer service functions for other businesses in multiple languages, such as English and Spanish. The representatives assist customers by addressing any concerns, inquiries, or issues they may have in their preferred languages. They can also sell products, and services, process refunds or payments, and conduct surveys. They aim to help build customer relations to promote sales or develop a customer base. 
Bilingual customer service representatives are crucial to your business, providing top-notch customer service. So, if you want to gain a foothold in your industry and equally serve each customer, it's worth investing in a bilingual call center. 
Speaking to clients in their native language helps ease tensions, close sales, and build loyal relationships. This article focuses on everything you need to know about bilingual call centers and the benefits of serving Spanish-speaking customers for your business. 
How Many People in the United States Need Bilingual Call Centers?
The United States is a cultural melting pot, home to people from all over the world. The United States has always been linguistically diverse, and multiculturalism is one of the country's greatest strengths. While most of the population speaks English (approximately 78%, according to 2019 Census Data) (91%) well over 8.2%; not all speak the language very well. This, however, doesn't mean that they are entirely non-English speakers but are much more comfortable speaking another language, though their English proficiency varies widely.
Approximately 66 million people speak a language that's not English in the US and are bilingual in English and another language. 
Most Common Languages Spoken in the United States
According to Statista.com, just over 40 million people in the United States speak Spanish (approximately 13.2%). This makes Spanish the second-most spoken language in the US. The second-most common non-English language spoken in the country is Chinese, including Cantonese and Mandarin, with over three million speakers. 
Which Regions in the United States Have the Most Spanish-Speakers
California has the highest Spanish-speaking population in the country, with over 15.75 million people claiming Hispanic heritage. Texas, New York, Arizona, and Florida are the top five states for Hispanic residents. Generally, most Mexican-Americans reside in the southwest region of the country. Therefore, if your business focuses on these areas, investing in bilingual call centers is a must.
Nevada has over 30% of the population speaking another language apart from English, making it the highest proportion in any US State. The state of Florida comes second, with over 29% of the population speaking a non-English language at home. It's important to note that between 350 and 430 languages are spoken in the US, making it one of the most linguistically diverse nations worldwide. 
Benefits of Bilingual Call Centers
Increased Accessibility for Spanish-Speaking Customers
Let's look at a few major benefits of bilingual call centers for your business. American-based businesses often find expansion into foreign markets difficult to attain due to language barriers. Therefore, it's easier to expand into a new, non-English speaking market by hiring and emphasizing local language to customers for sales, product support, and customer service.
Communication is crucial to establishing your business in a new market. Hiring bilingual call center representatives is the perfect way to create a more international work environment. This can help you learn about the needs and preferences of the new potential market and give your business a competitive edge. 
Improved Quality of Service
Providing excellent customer experience and quality of service means never saying the word "no." However, if your call center doesn't use bilingual customer service agents, "no" will be the first and last word your prospective clients hear. Working with bilingual call centers improves the quality of service by ensuring every customer receives support from an agent speaking and understanding their preferred language. Besides, bilingual customer representatives help reduce a caller's wait time, which helps increase customer satisfaction and gives a good impression of your business. 
Better Customer Service = Better Profits
Landing a sale can be even more difficult if your customers are having a difficult time understanding the call center agents. But when clients communicate with bilingual call agents about your products and services in their own language, they're more likely to purchase. Therefore, bilingual call centers can boost conversion rates and increase profits due to better customer service. 
Besides, bilingual customer service agents have proven to be fast and organized critical thinkers who can grasp cultural nuances that monolingual workers might not understand. Bilingual representatives connect your business brand and customers speaking the same language. When bilingual clients have a positive experience with your brand, they're more likely to become repeat customers and refer your business to friends and family, further increasing profits.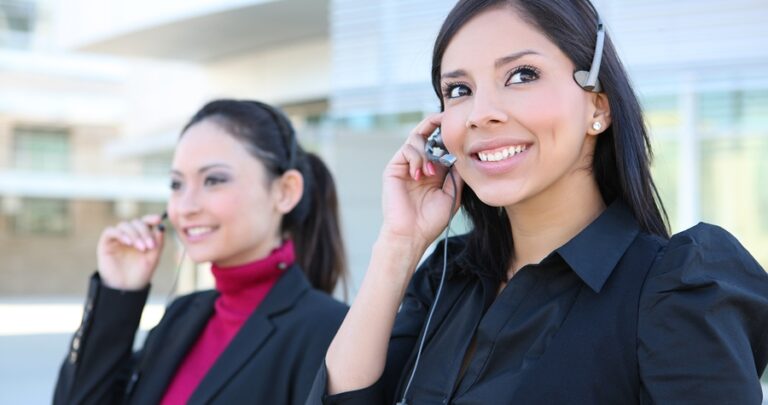 Cost Considerations of Bilingual Call Centers
Hiring a bilingual call center can benefit your business in several ways. First, it's ideal when your business has so many calls coming in at one time, as it can be difficult to maintain an entire call center workforce in the office. Besides, it helps reduce employment, infrastructure, or overhead costs. So, if your business has many calls during peak hours, it's ideal to outsource a call center to ensure the calls taken during this time maintain clarity and quality. 
It also reduces a client's wait time and reduces frustrations, which can lead to more profits for your business. So, how much does it cost to outsource a bilingual call center? The pricing structure for bilingual call center services varies from company to company. However, you can expect to pay up to $1.29 per minute, around $299 to $500 monthly, for the services. Therefore, consult with the service before signing on the dotted line. 
Numerous call center costs include hiring employees to manage, run, and conduct operations in-house. For instance, according to Glassdoor, the average salary in the US is $30,688 and $4,633 in benefits for customer service representatives. Now, multiply this amount by the team members required. Moreover, you'll need customer service managers who make $39,694 plus $6,032 in benefits annually. Hiring costs, office space, fees, office supplies, and software and hardware costs. 
Missed Opportunities if You Don't Use Bilingual Call Centers
Customer satisfaction is sure to increase exponentially with bilingual call centers. By utilizing these services, you don't just tell your customers, "We truly care about you and want to ensure a convenient and comfortable service as our trusted partners" – you prove it to them through your actions. This is much better than "Sorry, I didn't get that or I don't understand your language." Using these services is a sure way to connect with clients on a much more personal level, reducing the number of lost customers. 
When customers cannot communicate with your business in a language they understand, they look for the products or services elsewhere. This means lost revenue when bilingual call service agents aren't utilized. 
A bilingual call center representative helps increase customer loyalty and consequently increases business. Customers are more likely to come to your business with improved customer quality. As bilingual customers develop stronger connections with your business, they'll likely make larger and more expensive purchases. 
Besides, customer loyalty is the most effective way to protect your business from going to your competitors. Bilingual call agents are trained to use soft skills, avoid scripts, and listen and understand your customers in a language they're familiar with. Therefore, crucial customer loyalty is lost without these services, which will ultimately affect your business. 
Bilingual Call Centers are Crucial to Your Business
In summary, your business needs bilingual call centers for more success, especially if your customer base is from non-English populations. Remember, just over 40 million of the American population speaks Spanish – a huge market! Therefore, your business should utilize the services of bilingual call centers if you want to tap into it.  Other benefits include improved quality of service and increased qualities. Failure to utilize these services will lead to lost customer loyalty, customers, and revenue.
Contact us today to learn how we can help your business from bilingual call centers.