san antonio answering service
Answering Services San Antonio TX & Call Centers in San Antonio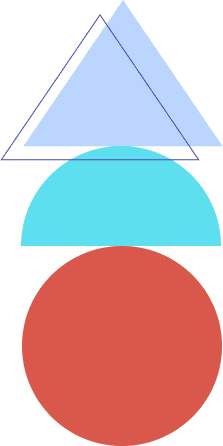 As time goes on, it's becoming increasingly important to be readily available for your clients and customers if you want to succeed in today's competitive business markets. But, as a busy business owner, how can you be available to your San Antonio clients 24/7 while still keeping your peace of mind? How can you be there for your customers in store and on the phone lines? And how can you show your callers that they are important and you value their business?
The answer is actually surprisingly simple. Consider adding answering services San Antonio TX to help build your business and better serve your customers from the area and beyond. If you're seeking a reliable call center in San Antonio TX, then you've come to the right place – we can help! We have the experience, expertise, and customer care you've been searching for. And all at affordable call center pricing, with transparent and easy billing cycles.
Always Answer has over 33 years of experience in the call center and answering service San Antonio TX industry. Which means we are the perfect call center in San Antonio to assist with all of your answering service needs. Whether you need a call center for overflow calls, overnight, before open or after close, or around the clock coverage, our live answering services in San Antonio and call center features are sure to meet your needs!
Why Choose Answering Services San Antonio TX?
One strategy to ensure successful and convenient customer service is to budget for professional answering services San Antonio TX. This means your answering service is able to step up and stay accessible to your consumer audience at all times. Don't g to a different time zone or even a different country for your call center and answering services needs – stay local with a trusted company with decades of experience and testimonials!
Peak Busy Call Hours? Holidays? After-Hours Callers?
Quality answering services San Antonio TX should be able to assist in answering your calls during all of these windows. Anytime, anywhere – because we always answer, any time you need us to. Whether you are a small business or a large corporation, missing after-hours calls can cause you to lose customers! But it doesn't have to be that way. Let Always Answer give you the best business advantage with our professional, flexible and bilingual answering services San Antonio TX.
We offer live 24/7 call answering services in San Antonio TX around the clock. So, you can be confident that the out-of-office receptionist, emergency dispatcher or customer service representative on the other end of the line is fully prepared to take your calls, friendly, and professional. We make sure all of our call answering services San Antonio TX make your life easier, and also, your customers' lives easier – because we want to make your communication seamless and increase your customers' ability to reach you, learn about you, and visit you!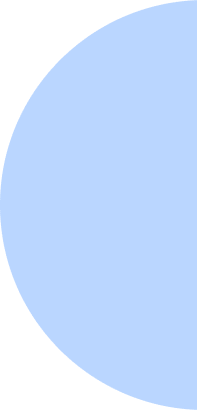 Reliable Call Centers in San Antonio
It's simple, really. San Antonio callers expect a certain caliber of business and customer service, and we know you do too. So, we make sure we provide the very best answering services and call centers in San Antonio, so you, in turn, can give your customers the very best too. Because let's face it – no one wants to be on their phone 24/7, especially when there are other important matters to attend to when running a business. Instead, choose to use Personalized Communications' call answering services. We have call centers in San Antonio, Dallas, and beyond, and are always ready to assist.
Don't risk it, get a great call center in San Antonio, and make sure your customers and callers are covered! We understand that someone needs to be there to answer the phone while you're out impressing clients with your exceptional service, and who better to do this than a professional San Antonio answering service? Plus, it's far less expensive than hiring a full-time, in-house receptionist with pay being upwards of $15/hour and fringe (benefits) climbing to close to 30%! Our San Antonio answering service can allow you to offer special client services, such as 24/7 assistance, bilingual assistance, and more.
Always Make a Great First Impression with Always Answer Services in San Antonio, TX
We know that none of your customers want to talk to a machine. Yet, at most companies, an irritating machine named 'voicemail' is a potential customer's first point of contact with you or your business. Hardly the way to make a good first impression, is it? Luckily, there is another way to make a first impression that is guaranteed to excite your customers – our friendly and knowledgeable answering services in San Antonio TX!
We can configure appointment scheduling, employee screenings, order entries, event registration and more! So, relax – we've got you covered. With our call centers in San Antonio and Dallas, you can't go wrong with your Texas-trusted answering services.
Give Your Audience a Warm Welcome & a Friendly Voice!
You want to greet your potential clients professionally with a virtual receptionist that will welcome customers any time of the day or night. Don't risk losing a prospective client when you are away from your site's chat or phone – let the professional staff in our answering services of San Antonio TX welcome and address your customers while you devote time to other things. We'll make sure that every customer is greeted, served, and satisfied with the same delivery consistently.
Need Emergency Dispatch in San Antonio TX?
If you don't think your business would benefit from emergency dispatch services, think again. Some of the most successful companies have emergency dispatch in place for those times when your business goes untended. Let us streamline the way you assess and delegate service calls, tasks, or sales processes. You can rely on the professionals at our answering services in San Antonio TX to alert you of customer needs or convey information that is pertinent and time-sensitive.
Get Constant Customer Support for Your San Antonio Callers!
When consumers contact your company looking for customer support make sure they are answered with a service that responds to and processes the consumer's query. Our professional and courteous staff ensure that every customer is satisfied, able to contact your business directly, and is assisted promptly and professionally – every time. Always Answer is an award winning call center in San Antonio and will truly personalize your communication.
Avenues To Help Your San Antonio Business Excel
Don't miss another important call. A virtual answering service can make a very real difference to the productivity of your business!
When emergencies arise, we are there with a friendly, helpful voice. With our 24-hour emergency dispatch services, your callers will reach a live voice.
We are ready to take your calls and offer your clients the opportunity to set up appointments with you and your business.
Running a classified ad and feeling overwhelmed? We can help you with the initial employee screening of all new applicants.
We're Here To Help Your Business Blast Off in San Antonio!
Don't delay the success of your business. Contact the professionals at out answering services in San Antonio TX to help you. Make sure that the calls from potential customers and clients don't go unanswered.