An Answering Service as Unique & Personal as Your Business!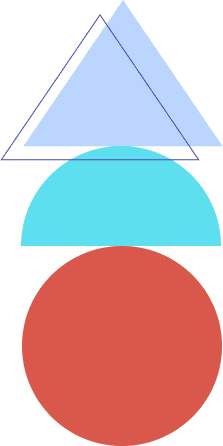 Our Reno Nevada Answering Service provides a wide range of call center services and 24/7 live answering services to professionals, businesses, government agencies and many other industries. Our Nevada answer service clients have trusted us to provide professional, quality answering services 24 hours a day, 7 days a week, for over 40 years. Our Nevada Answering Service and call center not only serve the entire state of Nevada, but the west coast too. Being in the same time zone gives us an advantage that allows for smoother communication with our customer support team. This makes your answering services seamless, too! So, don't choose a company that isn't in your area, or in a different time zone, or even a different country – choose local – choose Always Answer of Nevada.
Why Choose Nevada Answering Services in Reno
The goal of our Nevada answering services is to help the lives of our co-workers, callers, customers, and communities. Our highly trained staff, combined with advanced software and answering technology, allow us to meet the diverse needs of our Nevada clients and industries while still providing the human touch your customers look for. Whether you're looking for traditional answering services or a virtual receptionist, we are here to help! We can help you with calls after hours, during busy spikes, on weekends, or around the clock! Because Always Answer Nevada is always here for you.
Give Your Audience a Warm Welcome & a Friendly Voice!
You want to greet your potential clients professionally with a virtual receptionist that will welcome customers any time of the day or night. Don't risk losing prospective clients when you are away from your chat or phone – let the professional staff and Nevada answering services welcome and address your customers while you devote time to other things. We'll ensure that every customer is greeted, served, and consistently satisfied with the same friendly tone and accurate information.
Need Emergency Dispatch in Reno, Nevada?
If you don't think your business would benefit from emergency dispatch services, think again. Some of the most successful companies have emergency dispatch in place for those times when your business goes unattended. Let us streamline how you assess and delegate service calls, tasks, or even your local sales processes. You can rely on our Nevada answering service professionals to alert you of customer needs or convey pertinent and time-sensitive information.
Get Constant Customer Support for Your Nevada Callers!
When consumers contact your company for customer support, ensure they are answered with a service that responds to and processes the consumer's query. Our professional and courteous staff ensure that every customer is satisfied, can contact your business directly, and is assisted promptly and professionally. Always Answer is an award-winning call center in Nevada that will truly personalize your communication.
Avenues To Help Your Nevada Business Excel
Don't miss another important call. A virtual answering service can make a very real difference to the productivity of your business!
When emergencies arise, we are there with a friendly, helpful voice. With our 24-hour emergency dispatch services, your callers will reach a live voice.
We are ready to take your calls and offer your clients the opportunity to set up appointments with you and your business.
Running a classified ad and feeling overwhelmed? We can help you with the initial employee screening of all new applicants.
We're Here To Help Your Business Blast Off in Nevada!
Don't delay the success of your Nevada business. Contact the professionals at our answering service office in Reno NV to help. Make sure that the calls from your potential customers and clients don't go unanswered with NV Always Answer!