Hiring a new employee for your business or company often involves several risks. After all, you do not know much about the person you are considering hiring, and even the most appealing resume might conceal a few things you do not know about them. If you want to run a successful company, you will want to be sure that you are hiring the right candidate for the job, and that is where employee screening comes in.
Employee screening is integral to any business's hiring process and should be vital when hiring new staff. It can be a game changer for any business. Examining a candidate's credentials before bringing them on board can help you attract and identify the best candidates for a position.
However, conducting a compliant and effective employee screening process can be a daunting task, especially if you run a small business. Employee screening is not just determining whether a candidate has the proper credentials for the job. It is more about finding explicit and truthful information about a client in an ethical and regulatory-compliant manner.
Outsourcing employee screening management can benefit your business in many ways. It will save you a lot of time, making the hiring process faster and more effective. If you are considering outsourcing employee screening management for your business, you have come to the right place. This article will discuss the benefits of employee screening management and how it works. Keep reading to learn more.
Why You Should Get Help With Employee Screening Management
Finding reliable, trustworthy, and qualified employees is essential for your business. Background checks, education verifications, credit inquiries, and criminal record checks are among the many vital factors that go into adequately screening potential employees.
Inadequate or poorly conducted employee screening can hurt your business, employees, and customers. People who lie about their qualifications are likely to do their jobs poorly. This can negatively affect your company's efficiency and profitability. Employees that are not qualified can also be a security risk, as you will need to protect your company's trade secrets, customers' personal information, and other sensitive data.
Employee screening can be time-consuming as it involves several detailed steps. You must create a job description, review applications, and coordinate with candidates for in-person and phone interviews. In addition, you will need to hold multiple interviews with several candidates. Doing all this on your own can be challenging. Hiring a virtual answering service can help you with employee screening management.
Below are the details of all the benefits that come from outsourcing employee screening for your business.
If you run a small or medium-sized business, outsourcing employee screening is ideal as it eliminates the need for you to employ regular in-house staff.
Outsourcing background checks gives your business a more efficient and effective employee screening process. If you conduct in-house background checks, you must personally investigate every candidate on your list. This simply means you will have to verify their academic qualifications and call past employers. However, some information may require more in-depth searches.
For instance, if you want to check a candidate's criminal history, you will have to contact various courthouses. You might even have to travel to various courthouses to gather all the relevant information. When you consider travel costs, time, and other valuable resources, the process becomes too costly for your company to handle efficiently, especially if you run a small business.
Hiring a virtual answering service to help with employee screening management enables your business to save on costs while benefiting from various services. By outsourcing employee screening, you will not have the headache of advertising costs, time spent on interviewing, and the training it takes to get new staff.
A virtual answering service has deep industry knowledge, a pool of qualified employees, and the latest technologies to give the best result your business needs. You do not need to invest much resources and effort in hiring an employee. You can utilize the resources for other priority needs to grow your business.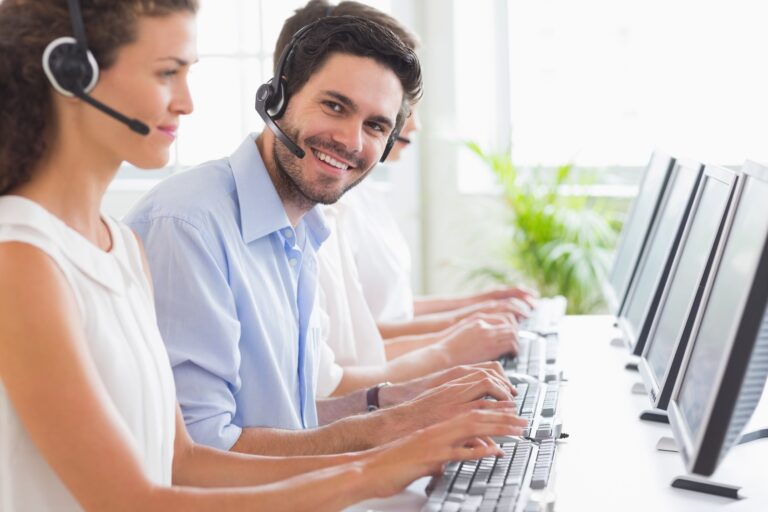 Your business should not take the risk of employing the wrong staff. The threat of hiring the wrong person can be very extreme. The wrong employee – perhaps one with a violent past – can harm your customers or other employees. This does not only hurt the victims but also damages your business's reputation. Keeping your customers and employees safe is a top priority that should not be taken lightly.
By outsourcing employee screening to experts, you will get comprehensive criminal record checks on your applicants. This improves your business's safety by reducing the risk of hiring someone with a bad reputation and one who can harm your employees or customers and steal your intellectual property. 
More Efficient Data Gathering
Employee screening requires precision, and even the most attentive HR function can often encounter a human error and face unreliable results. You can avoid this by relying on the employee screening process of an outsourced company.
A virtual answering service has established connections as well as access to databases that the average business does not have. Their experience means they can quickly gather the pertinent information you need about your potential new employee. The databases could include credit scores and medical and police records.
For added protection, you will want to ensure that the virtual answering service you hire for employee screening is compliant with the Fair Credit Reporting Act (FCRA). This will help prevent any civil penalties or lawsuits down the line.
Peace of Mind for Your Business
The hiring process is crucial for the success of your business. The process should be perfect and ensure the business's hiring procedures are the best possible strategy. If you want to run a successful business, you will want to think about who your workers are and who you feel comfortable with.
When you hire an expert to handle your background checks, you will be sure that someone is doing the work correctly. You will maintain complete control of your hiring process without having the stress of conducting the checks yourself. This makes a much less stressful hiring process for your team. In addition, outsourcing your employee screening can help you speed up your company's hiring process.
How Employee Screening Management Works
If you have specifications for a position or job posting, it is possible that several applicants will not be the right fit. This can waste time both for you and the applicants. With Always Answer, that will not be the case.
Always Answer can help your company with the initial employee screening of all new applicants. Our customer care team uses our dynamic scripting software to design a call flow to help you capture the applicants your company really wants.
If a candidate meets your qualifications, we will provide you with their details for further follow-up. We can also connect you with the caller with a live call transfer directly to you. Our delivery options can vary based on your needs. Whether you prefer Excel formatted report, email, or fax, we will personalize your account to meet your business's goals. If an applicant does not meet your job specifications, we can end the call with no further follow-up needed. 
Hiring Always Answer to help you with employee screening can benefit your business in many ways. It can help you save on costs while benefiting from various services. You will not have to worry about advertising costs as well as the time and money spent on interviewing and training new staff. In addition, it enhances business safety, peace of mind, and more efficient data gathering.
If you want to learn more about our employee screening capabilities via our virtual answering service for small businesses, contact us, and we will be happy to help you.