The success of your law firm greatly depends on how you build new and existing relationships with your clients. The industry requires responsible management and operations that run smoothly. If you have a law firm, you may find yourself struggling to offer your clients the best possible services while also managing administrative tasks. A legal call center could be the answer to your challenges.
The office phone will often ring with inquiries from potential clients, existing clients, or court dates. You may probably be too busy to answer every call. Hiring and training an in-house staff member or a paralegal just to answer phone calls is an inefficient way to utilize your team and resources, especially if you're a small law firm. To many clients, not answering calls signifies you don't have the time or resources to look out for their best interests. This may compel them to seek services somewhere else.
A legal call center is an effective and efficient way to outsource phone calls so you can be more productive during business hours but still deliver the same level of attention to your clients. It allows your law firm to answer calls from clients without hiring and training a full-time staff member.
If you plan to streamline your law firm, you have come to the right place. This article will discuss everything you need to know about the benefits of enlisting the help of a call center or virtual receptionist for your law firm. Keep reading to learn more.
When You Should Start Looking for the Help of a Legal Call Center
The right time to start looking for the help of a legal call center is when your law firm is experiencing an overly large volume of calls that is too much for your current staff to handle. This can be due to a seasonal increase in inquiries, high-profile cases, and an overall increase in demand for services. 
While a large volume of calls can be a great sign your legal firm is growing, if you're unable to answer their calls on time, there is no way to support that growth. You risk losing your clients. A reliable answering service will help take your law firm to the next level by answering all calls from your clients. This will enable your staff and team of paralegals to focus on other important tasks. 
What Happens When You Don't Hire a Legal Call Center?
If you do not hire a legal call center to help you answer calls, you risk losing out on several advantages, such as winning more clients, getting favorable word-of-mouth reviews, as well as additional revenue. Here are a few things that can happen when you do not hire a qualified answering service.
Inability to Handle Large Call Volumes
As mentioned, the success of your law firm will greatly depend on how accessible you are to your clients. With the high number of lawyers in the United States of America, your clients have plenty of options. It is likely that they'll seek help from another lawyer nearby if they are unable to talk to you or an expert at your law firm.
Whether it is an existing client or a new inquiry, every call you take is more business for your law firm. If you do not invest in a legal call center for your law firm, you will likely miss many important calls. It can also lead to longer wait times and frustrated clients.
Law firms are busy practices, and phone calls can be a significant distraction. As a lawyer, you must dedicate your time to each case. Since you will likely have several cases happening simultaneously, you must balance your time. So even though you will be unable to answer every call, you can still offer your clients great service through an answering service. It will help keep you focused, without neglecting your callers. While your staff will be handling other important matters, legal research, and more, a legal call center can take all calls from your clients.
If you invest in a legal call center, you will have a virtual receptionist to take your clients' calls. While callers may not be able to speak to you immediately, they will at least know that someone is addressing their concerns and redirecting the call to the right person. With a legal call center for your law firm, you will never lose new clients. You will also establish business continuity.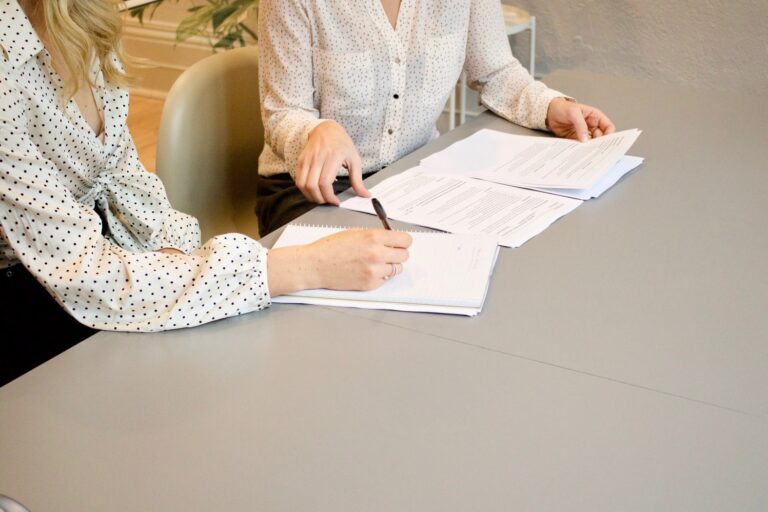 Unsatisfactory Client Interactions
It may not be possible to offer your clients a satisfactory experience if you do not have a legal call center with knowledgeable and experienced agents. Your clients can be frustrated and feel not valued if their calls are not answered on time. Some may even choose to call another law firm for help. You have likely spent a lot of time and money to be top-of-mind for your potential clients, so why would you let them slip through your fingers?
Fortunately, legal call centers specialize in answering phone calls specifically for law firms. Their virtual receptionists undergo extensive training before ever picking up a phone call for a real law firm. That way, your clients will think they are speaking to an extension of your law firm rather than feeling as if they have been handed off.
You are the one who will decide the script the virtual receptionist uses to answer the phone calls. This means you will decide how the answering service represents your law firm. Your clients will feel they have spoken to a professional, friendly receptionist, and you will get all the credit. 
Negative Impact On Business
If you do not enlist the help of a legal call center for your law firm, you may increase your liability risk. You need a trained staff to handle complex questions. Without a trained and reliable staff, you may be liable for any incorrect advice given.
Not having a legal call center can cost you a lot of money as you may have to hire and train an in-house receptionist or use one of your valuable paralegals to answer phones. Finding the right receptionist can be very challenging. Besides, they will not be available all the time to answer phone calls from your clients. A legal call center offers much more flexibility with the amount of time available for responding to messages and answering calls. 
With a virtual receptionist, your law firm will maintain a high level of efficiency and professionalism. The operators in charge of your legal call center are trained and experienced with law terminology. They can categorize phone calls based on every client's concern and case type. Your clients will have peace of mind knowing that they are talking to an expert. 
If you are a busy, growing law firm, the last thing you will want is to waste your time with missed appointments. If you do not hire a virtual receptionist who can reach out to your clients to remind them of upcoming appointments, the chance of your clients missing appointments increases tenfold. 
With a reliable virtual receptionist knowing everything about your law firm, they will have the latest technology and expertise to make appointment scheduling easy. They will help you with appointment scheduling and ensure that you receive the appropriate appointment information, and that your client has all the information they need in a timely manner.
As you have read in this article, a call center or virtual receptionist will help your law firm in various ways, such as improving customer support, appointment scheduling, and bolstering customer loyalty. Legal call centers can also help your law firm save money.
If you want your law firm to stay competitive, consider hiring a legal call center for additional support. The Always Answer team employs professionally trained and experienced call agents to ensure you never miss a call from existing and prospective clients. Contact our team with any questions you may have, and we'll be happy to guide you to the most appropriate service for your law firm.