Running a landscaping company can be demanding.  Your job often involves several tasks, many of which are beyond doing the actual work of pruning trees, mowing lawns, and beautifying outdoor areas. You might also find yourself spending a lot of time managing your social media platforms, writing informational blogs about landscaping, updating your website to promote your services, and answering your clients' phone calls.
Answering phone calls from all your existing and potential clients may not be a walk in the park. But a missed phone call may mean a missed opportunity. Your clients may get frustrated and seek services elsewhere.
The best way to prevent customer frustration is by offering reliable customer service. A virtual assistant (also known as a virtual receptionist) can help. A virtual assistant will ensure your landscaping company is always available for customer support. Their sole focus will be on providing customer support, through email, phone, and chat.  Some virtual receptionists may also provide specialized services, such as appointment scheduling and help desk support.
When you hire a virtual assistant, you will not need to hire and train an in-house receptionist. This will save a lot of money on overhead costs, equipment and more. Whether you work with residential landscaping or commercial properties, virtual receptionists can help ensure all communications are handled quickly and efficiently.
If you plan to hire a virtual assistant for your landscaping firm, this article will tell you all you need to know. We will discuss what a virtual assistant can help with as well as 3 benefits for your business. 
Hire a Virtual Assistant to Help with Scheduling
For many businesses like yours, scheduling is the core of your operations. Many clients expect accuracy and flexibility in their service requests. They will expect you to serve them in a timely and efficient way. Therefore, you will need to manage your appointments effectively. Nothing is more frustrating to your clients than when a scheduled appointment time is forgotten or bungled.
A virtual receptionist can help you schedule appointments with new and existing clients. They can also reach out to your team to let them know when and where they will be needed for different jobs.
Hire a Virtual Assistant to Answer Customer Questions
Existing clientele and new prospects will often call your office to ask questions and inquire about your services. Answering every question can be challenging, especially if you're trying to concentrate on other tasks.
A virtual assistant will help reduce the strain on yourself and other staff members by taking on the burden of answering customer questions. And when you hire a virtual assistant from Always Answer, you can rest assured that they will be highly trained and knowledgeable in landscaping matters.
Hire a Virtual Assistant to Collect Payments
A virtual assistant can help you to process payments from your clients. If you charge for consultations, they can take payments from your qualified leads after scheduling them on your appointment list.
In addition, if you need to collect an overdue payment, a virtual assistant can call your clients to remind them about any outstanding bills. They can facilitate their credit card transactions on the spot. With a virtual receptionist, you will reduce your workload as well as the time it takes to get your invoices paid, increasing your cash flow.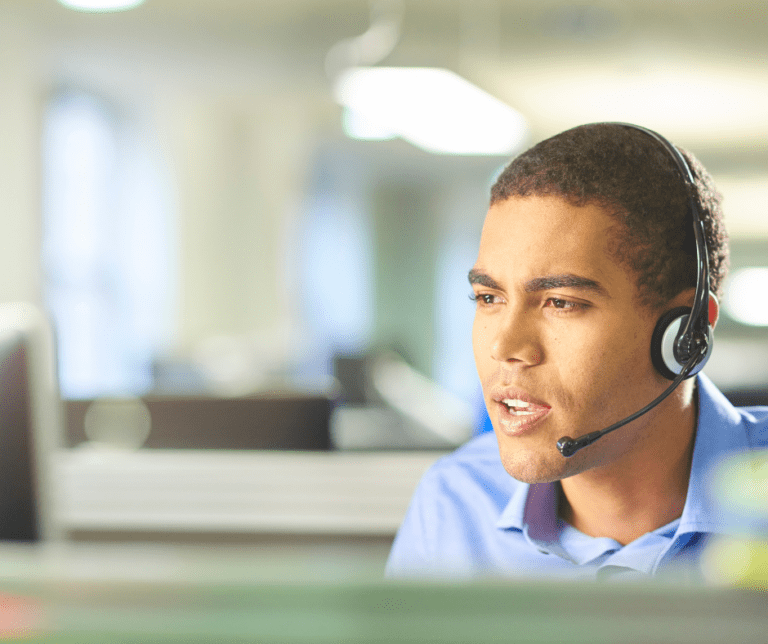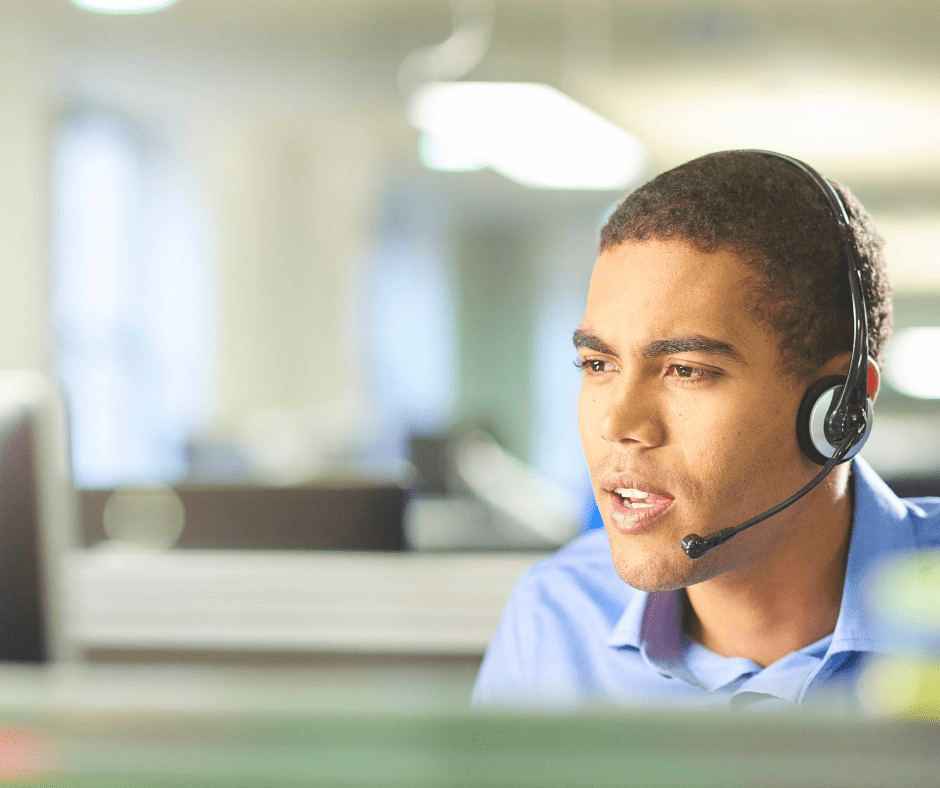 3 Big Benefits of Hiring a Virtual Receptionist
As we've outlined above, a virtual assistant does more than just answer customer phone calls. They offer various services that can help improve customer satisfaction and grow your company. Many businesses are using virtual receptionist services to save money, optimize customer experience, and reclaim hours every day. 
Here are the benefits of hiring a virtual receptionist for your landscaping firm.
Benefit #1: Offer Your Customers 24/7 Availability
The success of your landscaping business will depend on how well you serve your existing and potential customers. If your customers are happy and satisfied, they will likely come back for your services. They can also refer you to other potential clients. Therefore, it is important to offer 24/7 customer service.
A reliable virtual receptionist will help you achieve customer satisfaction by ensuring that your business offers 24/7 customer service. Many people in need of your landscaping will try to contact your office after business hours when they are out of the office.
A virtual receptionist can answer your clients' phone calls after business hours, on weekends, and on holidays. Even when your office is "closed," you can be sure that someone knowledgeable and professional will answer phone calls whenever your clients contact you.
In-house receptionists are only available during office hours. This means calls that come in when they are out of the office always go unanswered. In landscaping, a missed call could mean a missed opportunity. Therefore, you will never have to worry about missing important calls if you hire a virtual receptionist. 
Benefit #2: Save on Expenses
One of the reasons why virtual receptionists are becoming more popular is because they offer a slew of cost benefits. Hiring a full-time, in-house receptionist often requires paying a full-time salary, and benefits for healthcare, sick days and vacation – not to mention you will also need to recruit, hire, and train them. 
A virtual receptionist offers the same services as an in-house receptionist at a more manageable rate. Many companies who hire out virtual receptionists will charge a fixed monthly rate and nothing more. 
In addition, when you hire a virtual assistant, there is no need for a physical office, nor the need to buy additional equipment like computers. 
Benefit #3: Saves You Time
Answering phone calls, dealing with customer inquiries, and scheduling appointments are important pieces of the puzzle that your landscaping firm has to fit together. However, you and your staff may be unable to tackle all these tasks while still accomplishing your primary job functions. If you rely on your staff to handle receptionist duties, you may notice that it takes a lot of their time and prevents them from finishing their other job functions. 
By hiring a virtual receptionist, you will shift those responsibilities elsewhere. A reliable virtual assistant will help you take payments, schedule appointments, enter data, and answer customer questions.
How to Hire a Virtual Assistant
While virtual receptionists have many benefits, not all are ideal for landscapers. Therefore, it is important to consider a reliable and efficient virtual assistant for your business. When looking for the right virtual assistant for your landscaping company, you should consider a professional, well-trained receptionist. They should also be bilingual so they can communicate with your client base and your team members.
If you plan to hire a virtual assistant for your landscaping company, look no further than Always Answer. We offer comprehensive answering services, including professional Virtual Receptionists for landscapers. If you need help determining which services are most valuable to your landscaping business, contact us, and we will be happy to guide you.