Businesses worldwide aim to deliver top-quality customer service, which can be challenging when customers' needs arise outside regular business hours. Data shows that nearly half of all the customers expect companies to respond faster than four hours. With the changing global economy, which is seeing many people working more, most people make their calls to service providers after 5 pm, once they have left work. That's where an after hours answering service comes in.
Even if your business has a dedicated team to answer calls during the day, an after hours answering service is important to ensure customers contact a real person when they call outside the usual business hours. This will help your business maintain outstanding customer service without the extra costs of 24/7 staffing. This guide will focus on the benefits of an after hours answering service for your business.
Benefits of an After Hours Answering Service
When prospective clients call after normal business hours, having an after hours answering service ensures responsive services, increasing your competitive edge. It's a crucial and affordable option that allows your business to be available virtually round the clock. The service helps bridge the gap between your regular working hours and when you or your staff are unavailable. It gives your callers a live person to represent your business, no matter the time. Below are the main benefits of having an after hours service for your business.
Increased Customer Satisfaction
For any business, providing excellent customer service increases customer satisfaction, which is the key to success. Satisfied customers are more likely to tell other people about your business and remain loyal. According to studies, 78% of clients will forgive your business for a mistake if you provide top-quality customer service.
Customers are always happier when they can reach you outside the usual business hours. Addressing and answering their questions promptly shows them that you care about them. Working with an after hours answering service also reduces your customers' waiting time, leading to more satisfied clients who will become raving fans that will recommend your business to their peers. However, if you don't attend to your prospects, you're only wasting money by missing potential opportunities and sales.
With an after hours answering service, you can more efficiently plan your day as you know it's in a professional's hands. You'll be assured that a pro will be taking incoming calls and managing other touch points such as email, SMS, chat, and more. This is ideal when you're trying to meet deadlines. You can also automate some responses which can revolutionize the rate at which you're able to respond. 
From finance to healthcare to manufacturing and retail, many sectors are using machine learning and artificial intelligence to automate customer service with an after hours answering service. Rather than using a live agent with scripts, this uses automated responses customized to your business needs. It helps to lower costs, provide faster responses, improve efficiency, reduce human errors, and provide more reliable customer service. 
When you outsource your after hours answering service, you can also reduce operational costs, preventing you from maintaining and training an after hours customer service team. This way, you and your team can focus on other important aspects of your business that demand your time and attention. 
Every call matters! With an after hours answering service, you can boost your sales by providing clients with the information they need to make purchases, even outside the usual business hours. More customers will make another transaction or purchase if they get a positive customer service experience. This is especially true for small businesses with staff limitations. 
Quality customer service is crucial in the customer's journey. Instead of relying on the customer to "figure it out," you can leverage an after hours answering service to provide a high-quality customer experience all the way through. Customers prefer a real person when they have specific questions, and when you deliver that, it can have a significant impact on their decision to make a purchase.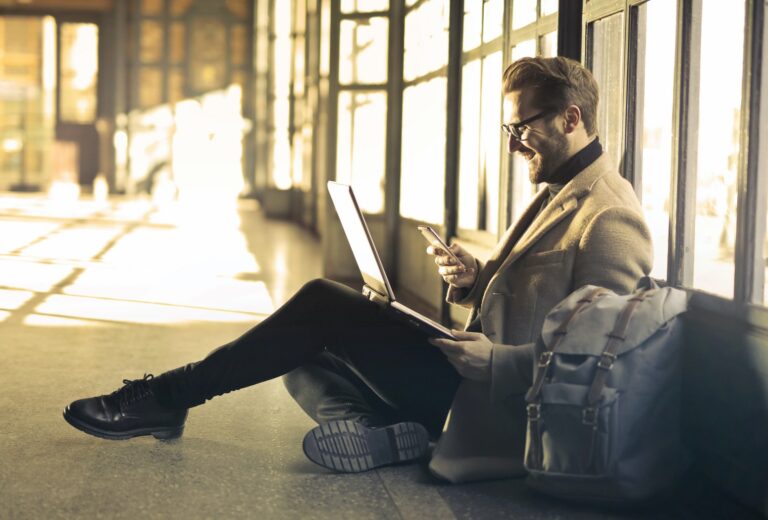 What You Should Look for in an After Hours Answering Service
Now that you know the benefits that an after hours answering service can provide, how do you select the best one for your business? Keep reading to find out.
Availability and Accessibility
First, the best after hours answering service should be capable and available to offer 24/7 support (that is instantaneous and accurate) to respond to your customers' needs and queries. Investing in an after hours answering service offers live support and the ability to capture and nurture new leads any time of day. Every after hours inquiry or call is a chance to earn someone's business, interest, and loyalty. Therefore, your ideal answering service provider should ensure your clients will be taken care of quickly and professionally.
Expertise and Professionalism
The quality of your customer service can either make or break your business. You must fully engage your customers in every stage of their interaction with your business. The level of expertise and professionalism you provide can significantly impact your brand loyalty.
Any virtual receptionists or live operators you hire should be able to seamlessly represent your business and quickly adapt to your customers' various needs. These agents should be capable of properly assessing every situation and react accordingly, whether responding to questions or noting down information to pass to your sales team. A personalized experience during a call ensures your clients feel they matter to your business and increases brand loyalty. 
With a proper service provider, you can customize your responses to suit your business needs with features such as call transfers, text messages, bulk messages, scripts, or representatives. Depending on your specific business needs, they should also include virtual receptionists to resolve basic inquiries and complete requests like sending reminders, scheduling appointments, relaying messages, or patching calls.
Flexible Pricing and Scalability
You must have a set budget and know the precise requirements your business needs before selecting an after hours answering service. Find a provider offering flexible pricing and scalable solutions to save on your costs and grow with you. Choose providers that allow you to cost-effectively customize your phone answering services.
Your business size is also a determining factor. For instance, smaller businesses looking to expand can leverage SMS recipients. Understanding your daily call volume will help you find the right provider in the right price range for your budget. 
If you serve a wide range of clients, especially online, your after hours answering service provider must have multilingual agents. Some agencies provide multilingual services by default, while others may charge an extra fee. Selecting a multilingual service ensures all your customers are accurately and promptly responded to. They have software that automatically translates foreign languages into English, sending the response to your phone. Likewise, your response will automatically be translated for the customer. 
Other factors to look for include the following:
Is the service capable of handling other inbound communications?

Do they have enough capacity to take care of all your calls?

What other services do they offer that suit your business?

Do they provide personalized customer service?
No matter the size of your business, running day-to-day operations while simultaneously attending to incoming calls can be a challenge. Rest assured that when you utilize an after hours answering service, all your calls will be attended to, even when your team is unavailable, offering benefits such as increased customer satisfaction, better efficiency, and helping your business grow. With the many answering service providers out there, you should always look out for availability and accessibility, budget and pricing, multilingual services, and professionalism and training. 
Contact us today to learn more about how we can help you benefit from our after hours answering services.