Most companies compete (and succeed) based on customer experience and satisfaction. Therefore, things like not answering phone calls, poor communication, and removing human interaction significantly reduce the chances of retaining your existing customers or winning new ones. That's where a 24/7 answering service comes in. It ensures you're always open for business round the clock with a team of qualified live answering service agents.
An answering service is crucial for your business as it can help increase efficiency, improve customer service, and substantially increase profitability.   Most callers or respondents prefer calling rather than reaching out online since they're looking for a quick answer or want to talk to a real person. The higher the price tag of the purchase, the more likely the customer will need to talk to a real person before making a purchasing decision. Keep reading to find out which types of business can benefit the most from a 24/7 answering service. This is to serve as a summary and is not an exhaustive list, so be sure to click the following link to see our comprehensive list of industries that we serve. 
Types of Businesses That Will Benefit From a 24/7 Answering Service
E-commerce businesses technically never close, so customer service should always be available to address the inquiries and concerns of your customers. After-hour calls are almost imminent, and an answering service is crucial in boosting customer satisfaction. Readily available customer service agents show your customers that they matter to your business, which resonates well with your brand, increasing customer spending and revenue opportunities for your business.
Services that you might want to consider if you're an e-commerce business include: order entry and order taking.  Order-entry via an answering service provides a cost-effective way of offering your customers professional customer service, ensuring their needs will be met by the trained specialists working on your behalf. 
Pick-up and drop-off services are always on the go! Any company providing transportation services can leverage this by constantly contacting their clients. Instead of depending on voicemail or impersonal automated systems – which encourage clients to drop the call and try elsewhere – a 24/7 answering service ensures a live agent is always on standby to answer your calls. 
Beyond just offering your company live representative, our answering service offers a more reliable and accurate way for your business to communicate. The system uses customized scripting to ensure the information you require is always collected, and messages taken on your behalf can be provided in several ways, such as text messages, fax, email, or phone call. 
The transportation answering service is configured to work as your business extension. Every business aspect is customized to your needs. So, whether you're a regional shuttle service, a limousine company, or a moving company, answering service agents will have the information and scripting they require to accurately handle all your calls. All your calls are handled and replied to locally to ensure your customers won't need to manage to convey problems or language barriers. 
The service can also be your point of contact for inspection reporting and drive incidents, reporting customer requirements and expectations, fuel tank levels, and taking note of no or late shows for your scheduled pick-ups. You can also use the service to implement emergency environmental procedures for reporting liquid and waste emergencies and equipment breakdowns. 
Businesses involved in technology such as web hosting services, software development, or support consultants can also hugely benefit from a 24/7 answering service. When it comes to computer hardware and software, anything can go down at any time. A 24/7 tech support service steps in as a disaster recovery option. If you are in the tech industry, the services you should look for in a 24/7 answering service include: 
Alarm monitoring and notification

First-level support

Web on-call schedule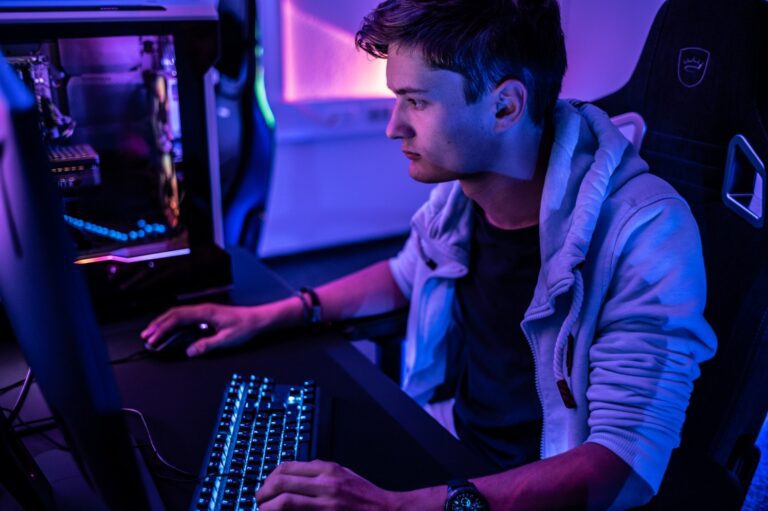 Many tech and IT folks have complex back-end tasks to manage, such as collecting and analyzing data and managing sophisticated programs, so they're not always in a customer-focused mindset. Back-end and front-end tasks require different skill sets that they shouldn't have to bounce between (which also adds to reduced efficiency and productivity).  
To give your tech business the best chance for success, you should leverage the services of a 24/7 answering service. These trained specialists will be the ideal option to represent your tech brand, so your customers get the care they need and your team can concentrate on what they do best.
When dealing with health, accidents, and surgeries, no one can use emergency 24/7 answering services more than doctors, veterinarians, dentists, and emergency dispatch. In fact, medical answering service and emergency dispatch is crucial to these businesses' response plan as well as their credibility. Accidents, system malfunctions, natural disasters, and other safety hazards do not wait until business hours. Therefore, a timely response is critical to keep people safe, reduce property damage, and assure folks that they will be taken care of. 
A 24/7 answering service can work round the clock to send notifications, take emergency calls, and initiate an emergency communication protocol. This means a lot in an emergency, as customers who depend on you will appreciate your accessibility.
Accidents can happen any time of day, so insurance companies should always have 24/7 claims processing. With a good 24/7 answering service, your customers can get a fast response time and accurate information, which will help move processing claims along. 
Not to mention with a 24/7 answering service and claims processing, others on your team can use the time to generate new leads, attend seminars and training, or review policy changes. 
Local residents and constituents expect responsive services from government agencies. So, if your agency or department lacks a 24/7 answering service, this can setback your ability to serve your constituents, protect your reputation, and even the chance to increase funding for your department.   
Local, state, and federal government agencies often have limited resources but are always under high pressure to offer quality customer service. A 24/7 answering service can help reduce the workload on your team at an affordable rate compared to hiring extra personnel. 
Law firms and lawyers are another industry that could leverage a 24/7 answering service. Attorneys and law firms need all the time they have to concentrate on their cases. They don't need to be bogged down with endless calls or emails from folks seeking their services and who need urgent responses – those seeking representation are best handled by a live answering service team. By outsourcing a professional 24/7 answering service, legal offices can focus on their work and let the service handle the rest. 
Dedicated and trained agents are available with legal expertise on specific topics or how to best represent your legal practice acting as the firm's extension. So, you can rest easy knowing that a knowledgeable professional will be communicating and screening your potential clients, which will be a win-win for all involved. 
24/7 Answering Service is Vital for Success
Missed or unanswered calls reduce overall customer satisfaction for any business and in turn can cost you valuable business. That's what makes a 24/7 answering service an important asset to streamline your workflow, optimize your communications, and improve your profitability.
A professional answering service offers you a dedicated agent who will truly understand your business and work as an extension of your business. With a 24/7 answering service, you'll benefit by capturing every opportunity, increasing productivity, reducing overhead costs, and more. 
Contact us today to learn more about how we can help your business benefit from a 24/7 answering service. To learn more about the industries we cover, browse the Always Answer industry categories.