In today's business world, there's plenty of competition for customer engagement and attention. Standing out requires dedication to provide the best products, services, and customer service to foster customer loyalty and goodwill. Therefore, if you want to stay ahead and satisfy your customers, an answering service is a valuable investment. Even well-established and renowned brands put a lot of effort towards maintaining their business brands with the highest quality answering services and call centers.
This guide will help you understand and learn more about the features and characteristics that make the best small business answering service. Let's dive in!
Difference Between Answering Service and Call Centers
An answering service is where a third party takes and relays calls and messages on behalf of another business. It is often confused with a call center which functions similarly, but can employ sophisticated scripts to answer frequently asked questions, qualify leads, take orders via the phone, or manage other communication forms like email and web chat. So, in a nutshell, an answering service is an outsourced commercial service that answers calls and responds to customer inquiries.
Benefits to Small Businesses
In every business, a first impression is crucial. Answering services makes it seamless for clients to contact your business, which can make the difference between easier customer acquisition and losing them to your competitors. Moreover, the service allows you and your team to focus on other important aspects of your business while providing peace of mind that your potential and existing customers are properly handled and cared for. 
Below are the top reasons why you should hire the best small business answering service for your business success.
Around-the-Clock Customer Service
With an answering service, customers can obtain support from live representatives 24/7/365. Therefore, using a small business answering service allows you to tap into their established processes to provide round-the-clock support to your customers. You'll never miss a call again, which can negatively impact your business. Potential and existing customers can reach out at their best convenience, which is a massive win for your customer experience and satisfaction, increasing retention rates.
By providing higher-quality customer service, you will schedule more appointments and capture more leads which translate to increased sales. Every phone call to your business matters, whether it's inquiries or capturing leads. 
As a small business, you may not have the budget to hire a full-time receptionist, or you may not have enough incoming calls to justify the hiring. Even if you assign a team member to take the calls, this means drawing them away from their primary tasks, minimizing their effectiveness and costing you more in the long run.
This means that a small business answering service comes with a huge saving compared to handling the calls in-house. You can avoid paying a salary (plus vacation, sick pay, and health benefits) to a receptionist as well as purchasing all the extra equipment, saving on the associated overhead costs.
Customized Solutions Tailored to Your Business Needs
A pro-level small business answering service comes with customized solutions to fit your specific goals. You can select from an array of services that can be beneficial to your business in addition to an answering service. Besides, as your small business grows and the requirements change, you can modify and update your solution to align with your present business strategies. This means that when your prospect and customers call you , you can be confident they will receive a well-informed, friendly, and polite service that feels part and parcel of your business.
Answering calls is a time-consuming distraction that busy small business owners should avoid whenever possible! While each call could be a prospective customer or an urgent need from a supplier, this is not always the case. 
An answering service filters your calls and prioritizes your workload while maintaining a professional image and keeping your clients happy. This leaves more room and time to grow your business and focus on other important tasks.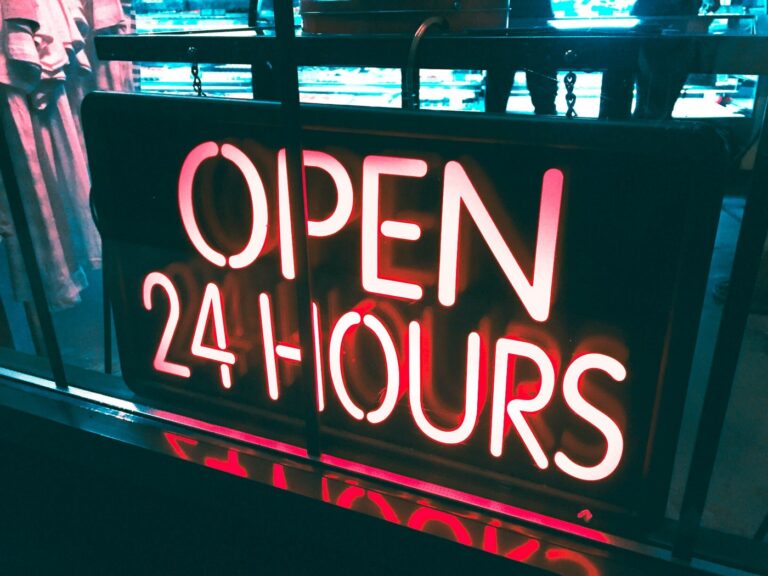 Features of the Best Small Business Answering Service
Multilingual Capabilities
In today's global world, language assistance is crucial in order to best serve your entire customer base. Many small businesses are based online and have clients all over the world. You may think that English is enough to offer excellent customer service, but that is not the case today. Depending on your target audience, you should implement a bilingual or multilingual answering service. 
This means every call from prospective customers will be received and communicated accurately and clearly. Expand your client base and improve your business's bottom line with bilingual or multilingual capabilities. 
Multiple Methods of Contact
If you're looking to offer next-level customer service, you must meet your customers where they are. Not all customers communicate through the same pathways, and just providing one or two ways of reaching you doesn't cut it anymore. Some customers will prefer an email, others a text message, others web chats and social media, and others might just want to pick up the phone and call! In order to operate as a 21st century business, it's best to provide your customers with multiple contact methods and different ways they can reach out to and communicate with your organization.
Well-trained and dedicated agents should be your main focus when hiring an answering service. Professionally trained agents will best handle your callers, especially ones who might be difficult or those who need extra attention. A well-trained answering service with knowledge of your specific industry is a huge plus since the staff will be able to provide tips and suggestions and troubleshoot any issues with full knowledge of industry-specific standards and procedures.
This is especially true for small businesses that want to ensure that the staff offers and delivers personalized customer service experiences that small businesses and startups should provide to stand out.
Types of Answering Services and How They Differ
There are two main types of answering services: automated and live answering services.
Automated answering services have contact centers that can answer phone calls without needing a customer service agent. Instead of the live agent answering the calls, an automated phone machine utilizes self-service and advanced automated AI. The service can be tailored and customized to meet your business needs as well as the needs of every customer. 
On the other hand, a live answering service allows your customers to speak to a real person when they call your business. Customers need to speak to a real person. They can get frustrated and agitated when dealing with automated answering services, which can negatively affect your business. Below are the benefits of a live answering service.
Why Choose a Live Answering Service Over an Automated Service?
As previously mentioned, your customers prefer a human touch – they want and deserve a responsive, fast and personalized service. They may feel frustrated or agitated when dealing with an automated system. You don't want a potential customer to write off your business and call a competitor instead. The key to customer satisfaction is human connection. And the key to more referrals, recommendations and customers won through word-of-mouth is having a satisfied customer base.
Customers will more likely get the answers they need with a live answering service. A live agent can also handle orders more quickly and efficiently than an automated system. They can also handle complaints or any potential issues quickly and easily. This added efficiency will win you more business opportunities and help you stand apart from your competition.   
As a small business, hiring a live answering service is crucial if you want to provide customer service and satisfaction 24/7. Utilizing a live answering service is also an affordable way to increase your hours – you can be confident you have a dedicated team on standby to handle calls from prospective customers and schedule appointments even when your full-time staff is off-duty.
Final Tips for Choosing the Best Answering Service
As you've read in this article, hiring the best small business answering service will increase productivity, consistency, reliability, and profitability, and reduce costs, among other benefits.
To reap the benefits mentioned above and more, you should look for a small business answering service with multilingual services, multiple contact methods, and a well-trained team, among others. 
Contact us today to learn more about how Always Answer can help your organization select the best small business answering service, so you can grow your business like gangbusters.  If you want to learn more about live answering services, click here.