Dallas-Fort Worth is one of the fastest-growing metros in the United States. According to a report by a nonpartisan think tank affiliated with the University of North Carolina at Chapel Hill, Dallas is the fifth-fastest growing city in the USA.
The region has grown so fast because it has proved a more hospitable environment for middle-income families and individuals than most large USA cities in recent years. The Dallas-Fort Worth metroplex is now home to 24 Fortune 500 company headquarters, trailing only New York and Chicago.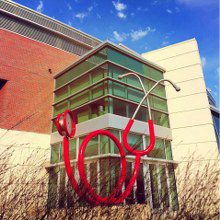 Population, too, has surged over the last decade. The Metroplex has an estimated population of 7.7 million as of the 2020 census. It is the most populous metro in the South and has grown three times faster than the average for the nation's 50 largest metros. In 2010, the population stood at 6.4 million people.
Demographers project that the population will reach 10 million in the 2030s, surpassing Chicago to become America's third-largest metro, trailing only New York and Los Angeles. 
The high population in the region means more potential customers, which is good news for your health center, doctor's office, or hospital. However, managing high call volume can be challenging. By hiring a medical call center, you can ease the burden and improve customer satisfaction. However, not all medical call centers are the same. Choosing an under-qualified service can cause a lot of unnecessary problems and damage your reputation. 
If you plan to hire a medical call center, this article will discuss everything you should consider before making your decision. Keep reading to learn more.
What Makes a Great Medical Call Center
When you're responsible for a busy medical practice, not just any medical call center will do. You will need a reliable answering service to stand out from your competitors. 
An excellent medical call center is the backbone of your business's customer service. Call center agents do not just answer calls and resolve mere customer issues. They serve as the "voice" of your business, directly interacting with your customers in one-on-one personal interactions. 
A client's experience with a call center can often be the determining factor when deciding whether to continue doing business with a company. Hiring a great medical call center to meet your patient's needs and exceed their expectations is essential. But what makes a great medical call center?
Here are a few things to consider when choosing a medical call center for your hospital or health center.
A Great Medical Call Center Will Have Qualified Staff
Working as a medical call center agent requires several soft skills to provide patients with the best call center experience. The ideal medical call center should have professional and highly trained staff who can help your patients schedule appointments as well as answer any questions about their care. The call agents can also help your patients with billing issues, provide them with information about services, and provide support for any other inquiries. Call center agents should have a deep knowledge of the services you are offering. 
A great medical call center should have agents who can communicate with compassion. They should be able to show this through their choice of words and their tone of voice. They should show that they understand what the patient or the caller is going through and that they are there to help them. When a patient or their relative calls a hospital call center, they are not exactly in the best frame of mind. They might express frustration and sadness with the situation. It takes a compassionate call center agent to calm them down.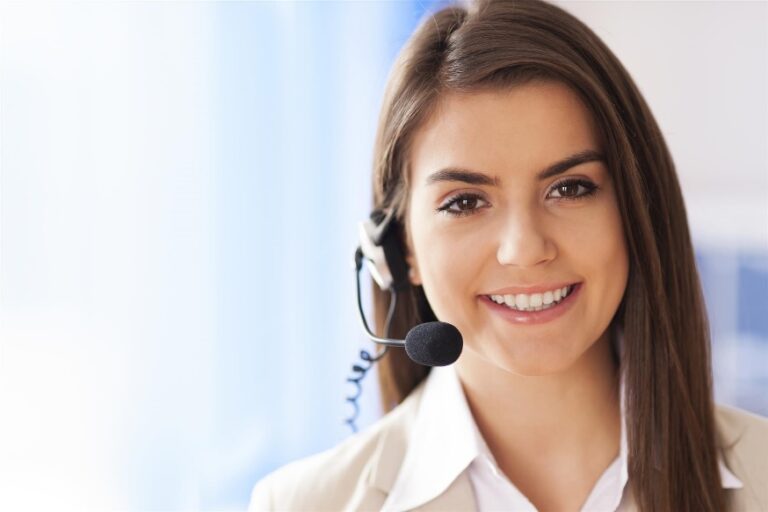 Because a medical call center agent is often the first one to take in and disseminate information, they should have excellent organizational skills. They should also have a high level of attention to detail. Agents should be prepared to listen intently to customers in order to direct patients to the best solution. This includes passing along vital information to other teams and departments timely and with precision. Details are important! One crucial missed detail could be a problem for things like insurance and medical history.
A medical answering service should have the flexibility and creativity to meet the needs of the customers. Each day and night at a medical call center is different. Since the medical customer service base is diverse, agents will encounter a wide range of issues. Call center agents should recognize that they will have to adjust regularly. 
A Great Medical Call Center Will Offer Excellent Quality of Service
According to the Texas Health Resources website, over 300 hospitals and medical centers are in the Dallas-Fort Worth region. You can expect stiff competition. Patients will seek help from a medical center or clinic that offers the best quality services. 
You must strive for excellent customer service from appointment setting and consultation to treatment and follow-up. Hiring a medical call center can be a lifesaver for your business and can go a long way in improving the level of service you provide. 
During medical emergencies, a single call can be a crucial and deciding factor during critical situations. A timely response can save a life. When a patient or their relatives call your office during medical emergencies, they expect their calls to be answered promptly by an expert. If they meet an automated voice or if the call is not answered on time, they will become frustrated and look for help elsewhere.
Your patients have needs at all times of the day, including after office hours. A reliable medical call center should offer 24/7 customer support. They should have professional and trained agents who can answer their questions, record messages, and direct them and direct them to you or an appropriate staff member. Some medical call centers may not offer 24/7 services, so it is important to find out what you can expect beforehand. 
A great medical answering service will provide you with very detailed reporting and data. They will also help you with other crucial roles like processing payments and managing appointments. 
Generally, a reliable medical call center will offer quality services that will help create a positive first impression and improve customer satisfaction.
Discover the Best Medical Call Center in the Dallas - Fort Worth Region
If you are looking for the best medical call center in the Dallas-Fort Worth region, look no further than Always Answer. Always Answer offers you a complete medical call center solution backed by the highest standards of professionalism. We have highly trained agents who offer 24/7 customer support as well as bilingual support. 
We can also help you with scheduling appointments as well as emergency dispatch. Medical emergencies call for immediate action. Our skilled dispatchers will screen each call and deliver your message with a live phone call or text message.
Always Answer is HIPAA compliant and we can work with you to provide medical answering services that comply with the regulated level of security that your information requires. Our agents are backed with a number of security measures to ensure that the information on each and every patient is protected.
If you need help determining which services are most valuable to your medical practice business, contact us, and we will be happy to guide you