Running a real estate firm can be a daunting job. You spend a lot of time in the field, so the vast majority of your work day, you will be running around, preparing and showing houses, managing properties, and overseeing repairs. The real estate industry is very competitive. If you want your firm to flourish, it is important to improve customer satisfaction if you want to be at the top of the industry. Hiring a real estate answering service can benefit your firm in many ways. 
An answering service can provide 24/7 customer support and ensure you do not miss important phone calls from potential and existing customers. It also improves customer satisfaction, increases efficiency, and helps you save on costs.
If you are thinking of elevating your real estate firm reputation, you have come to the right place. This article will discuss the benefits of a real estate answering service.
How a Real Estate Answering Service Will Improve Your Reputation in the Marketplace
The success of your real estate business will largely depend on customer satisfaction. Customer satisfaction starts with how you relate with your clients and how their issues can be addressed first. How a potential customer is greeted or handled when they call your office will mean the difference between signing on with your firm and seeking help elsewhere. Customers also expect their phone calls to be answered promptly. A missed call in the real estate industry might mean a missed opportunity. However, since you may be busy with other office duties, it may not be possible to promptly talk to all your clients and offer the necessary customer support.
Here is how an answering service can help improve your firm's reputation in the marketplace.
Higher Level of Customer Service
Purchasing a home is an important moment in a person's life. It involves one of the biggest financial commitments they'll ever make. Therefore, many people looking for a real estate agent will want the best.
As mentioned above, excellent customer service is crucial for the success of any company. Your real estate firm customers deserve good customer service. Nothing is more frustrating than your clients being unable to communicate their needs to your office. It can make them disillusioned and worried that their issues will never be addressed. 
A real estate answering service can help your firm achieve customer satisfaction by offering better customer service. With a friendly and highly trained staff who can provide your customers with helpful information, answer questions, and direct phone calls to the appropriate person, your firm will present a professional, reliable image.
By hiring a real estate answering service, you will be sure that an experienced and knowledgeable person will provide excellent customer service. They will work with you to create an in-call script, customizing the tone and image you wish to convey. With a live answering service, your existing and potential customers will know you are committed to offering them the best. 
One of the real estate industry challenges is that you will rarely know when a potential or existing client might reach out to you. While most of your clients will call you during regular business hours, they will also contact you in the evening, on weekends, and during holidays. 
Real estate agents are often on the go. That means you might not be available to answer all phone calls. You may be out of the office working with another client, or trying to relax and recharge on vacation. 
Real estate firms must show that they are reliable by having better availability than their competitors. A reliable answering service will offer 24/7 customer support. You will not have to worry about missing important calls from your clients when you are out of the office.
Security is a major concern when dealing with confidential information. As a real estate agent, you will be handling confidential and personal information, ranging from clients' net worth, debts, assets, income, and other financial account information. Your customers need to be able to fully trust you with their personal data. 
By hiring a real estate answering service, you can have full confidence that the security of information provided by your customers is protected. A reliable real estate answering service adheres strictly to data security standards and will ensure that your customers' information is secure all the time. When choosing an answering service for your real estate firm, make sure they have measures in place to ensure that all calls are safe.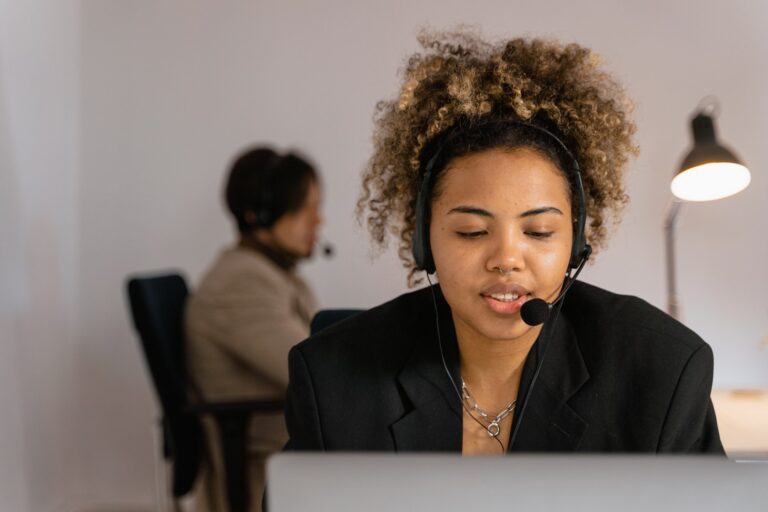 Increased Efficiency and Cost Savings
Whether you're an independent real estate agent, or you have a firm with a team that helps you manage the daily tasks, it is still difficult to sustain the burden of answering all phone calls. You will need time to focus on other important tasks. A live answering service will answer all calls. This will allow you and your staff to focus on other key duties and improve productivity.
Hiring a real estate answering service is also more cost-effective than an in-house receptionist. With a real estate answering service, you will not have the headache of recruiting, hiring, and training full-time staff for the position.
An answering service provider will give you a fixed rate for its services. This will eliminate the worries of additional employee expenses. In addition, you will not have to worry about a receptionist being sick, on a lunch break, or on holiday when you need them. Answering services have trained virtual receptionists available 24/7 at a price that fits your budget.
Making the Most of Your Real Estate Answering Service
Here is how you can make the most of your real estate answering service.
Implement Call Routing Strategies
One of the ways of making the most of your real estate answering service is by implementing call routing strategies like:
Least occupied agent call routing

Location-based call routing

Skills-based call routing

Sequential call routing

Direct call routing.
Call routing can help your business in many ways, such as reduced wait time, decreased call abandonment rate, 24/7 communication, and improved customer satisfaction.
Take Advantage of After-hours Services
In addition to ensuring live operators answer customer calls, answering services provide many other benefits to businesses. Be sure your real estate answering service provides after-hours services that you can take advantage of. This may include services that can help with time management, such as pager, email, or cell phone notifications. You can also have calls transferred to you while you are out of the office.
Call analytics is all about gathering, analyzing, and reporting data. You can utilize it to gather and evaluate data from each customer or call and use the results to make conclusions that can be put into practice. 
How to Choose the Right Real Estate Answering Service
Evaluate Features and Services
A real estate answering service is only as good as the features and services it offers. It should be able to customize its services to meet the specific needs of the real estate firm. This includes being able to provide information about your company, taking messages, and providing callers with the option to speak to a real estate agent.
It is important to read customer reviews before choosing your real estate answering service. The ideal answering service for your real estate firm should have positive reviews. 
As you've seen here, a real estate answering service can benefit your firm in many ways. This includes providing excellent customer service, trusted security, and better availability. It can also increase efficiency and help you save on costs.
If you want to elevate your firm's reputation by working with a real estate answering service, please contact the team at Always Answer. We'll be happy to go through our wide variety of real estate answering service features and plans to find the one that best suits your firm's needs.