Facebook and other social media platforms are becoming valuable tools for businesses and their customers to use as a means of communications. Many businesses already have a Facebook page, which they can use to share valuable information with their clients. They might post FAQs, how-to videos, or announcements about upcoming sales and special offers. The possibilities of customer relations content are endless when utilized correctly.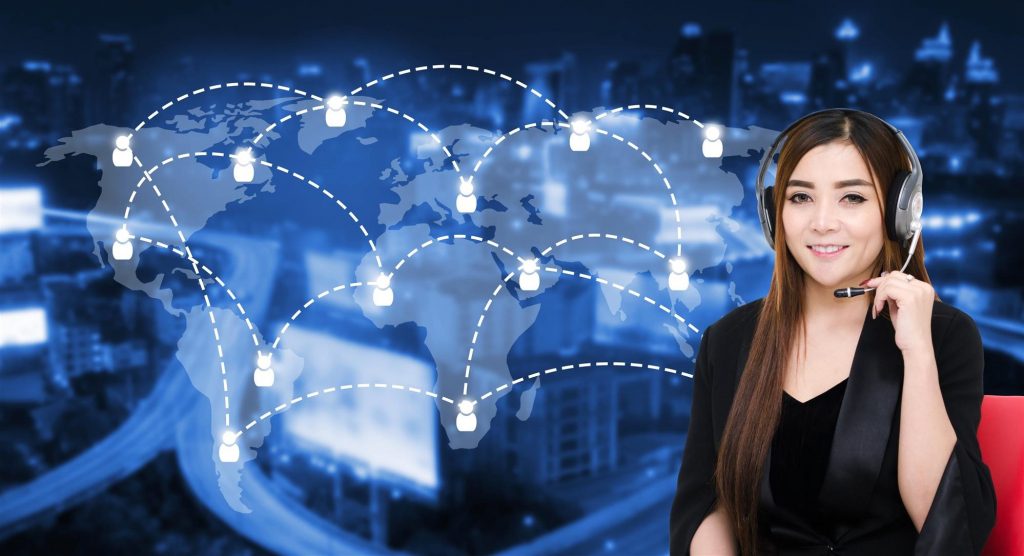 Part of integrating your Facebook page with your call center requires monitoring responses to posts throughout the day. If people post concerns, ask questions, or have other issues, you can respond privately or publically to them and provide the information they need or redirect them to the proper channel to get the help they require, such as visiting your website or enabling online chat support.
Another recently added feature to the "Facebook call center" is chat support through its Messenger app, much like the chat support on your website. Facebook's chatbots are automated and can be tailored to respond to customer inquiries. In the event a customer requires further assistance beyond the capabilities of the chatbot, it can direct them to call the phone center or use another support option to be able to speak with a real live agent.
Aside from Facebook, businesses have also embraced Twitter as a means to communicate with and respond to customers. Some companies have dedicated employees monitoring Twitter feeds to provide almost instantaneous responses when someone asks a question about their products or services, expresses concerns, or other issues through the business's Twitter account, as well as in open Twitter forums.
The key to successful integration of social media platforms is ensuring you have sufficient staff you can dedicate to monitor these sites without other distractions, like having to take phone calls, so they are free to concentrate on the support needs of customers online.
To learn more about Facebook and Twitter support options for your business, as well as affordable and customizable call center solutions, please feel free to contact Always Answer at 1-800-606-9898 today!