Legal services are in high demand these days. There are currently more than 1.3 million lawyers in the United States of America. While almost a quarter of these lawyers are based in California and New York, people looking for legal assistance can easily call another lawyer nearby if you do not answer phone calls on time. Therefore, you must ensure your law firm stands out from your competitors in order to attract new clients. Hiring a 24/7 legal answering service could very well be the answer you seek. 
The success of your law firm will largely depend on how accessible you are to your new and existing clients. As a lawyer, your office phone will often ring with inquiries from existing clients, potential clients, and court dates. Your clients expect and need fast, reliable service. However, we know you're often very busy researching cases, meeting with clients, or in court. Even your paralegals may not be able to answer the phone if they are swamped with paperwork. 
Hiring a 24/7 legal answering service for your legal firm is an efficient and effective way to streamline your firm's operations and meet customer expectations. With a legal answering service, your firm will be equipped to answer all phone calls from clients while saving you the costs of hiring and training a receptionist. 
If you plan to enlist the help of a 24/7 legal answering service for your law firm, you have come to the right place. We will discuss everything you need to know about the benefits of hiring a 24/7 legal answering service. Keep reading to learn more.
Why Hire a 24/7 Legal Answering Service?
A legal answering service has many benefits for a law firm. For much less than what you would pay a full-time receptionist, a 24/7 legal answering service will provide exceptional receptionist services even when you are away from the office. Here are some of the top benefits of hiring an around-the-clock legal answering service for your law firm.
As a lawyer, you will often be caught up in court and consultations. This means it can be challenging to answer all phone calls from your clients. At any time, your clients may want to contact you regarding an emergency, such as a request for immediate legal advice and intervention or something as serious as an arrest. 
Whatever issues your clients are calling about, it is important to listen to them and serve them accordingly. A 24/7 legal answering service with a live receptionist provides clients with the reassurance that their calls will be answered quickly and efficiently. This helps foster better relationships with clients, builds trust and loyalty, and assures them that when they reach out, their calls will be answered. By offering a 24/7 answering service that can handle large call volumes, law firms can ensure that their client's needs are addressed in a timely manner, regardless of the time of day. 
Although your clients might not be able to speak to you immediately, they will have peace of mind knowing that someone is addressing their concerns and redirecting their phone calls to the right person. A 24/7 legal answering service will help your law firm increase responsiveness and ensure you do not lose new clients.
Improved Client Satisfaction
The legal industry is service-oriented, and many people expect the best. Many people will switch law firms because of poor customer experience. Therefore, ensuring that your law firm provides exceptional service is important.
Like any other business, your legal firm needs clients to grow. As mentioned, the success of your law firm will largely depend on how accessible you are to your existing and potential customers. With excellent and attentive customer service, your clients will be more satisfied, and your law firm will attract new ones.
When your clients call, they expect their calls to be answered promptly and concerns to be addressed as soon as possible. Since managing all calls can be ineffective and time-consuming, the chance of you or your paralegals missing an important customer call is very likely. This will leave your clients frustrated and unsatisfied. They may consider seeking legal support or advice elsewhere.
A 24/7 legal answering service will allow you to focus on providing your clients with high-quality services without worrying about delays in response times and unanswered phone calls. This can also reduce the chances of mistakes being made with regard to scheduling appointments and taking messages. 
Legal answering service receptionists will ensure that your clients receive prompt attention when they contact your law firm. This can help improve client satisfaction and encourage customers to return or refer your law firm to their family members and friends.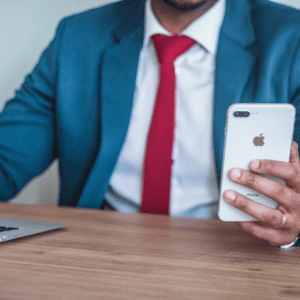 The legal sector is exceptionally competitive, just like most other industries. Many law firms will often struggle to grow and sustain their needs over the long term. If you want to run a successful and efficient law firm, you must find ways to save on costs and increase your financial stability.
Hiring an in-house receptionist can be a headache. You will be forced to think about experience, salary, and other benefits before deciding on the right candidate. Once you hire the right person for the job, you will need to make sure they provide your clients with the same exceptional services your law firm is known for. This means you will need to put in more money and time to train them to do the job correctly. 
A 24/7 legal answering service can help you save a lot of money by eliminating the need for an in-house receptionist. This will help your firm save on payroll costs since legal answering services typically charge a flat rate per month. In addition to saving on payroll costs, your firm will save on other expenses, such as office furniture, computers, and printers. 
In addition, an in-house receptionist usually only works during normal working hours and will not be able to provide your clients with after-hours support. With a legal answering service, your clients will get 24/7 customer support even when you are not in the office. In addition to cost savings, you will never have to worry about your in-house receptionist quitting suddenly or calling in sick. 
Professional Representation
Professional workplace behavior is crucial for the long-term success of any business. Many people will consider a law firm with experience and a level of professionalism to handle their cases. With professional representation, your firm will attract many clients and stay at the top of the industry.
A 24/7 answering service with a live receptionist gives a law firm a professional and polished image. This helps to demonstrate the firm's commitment to client service, which can lead to increased business and referrals.
A reputable legal answering service will let your firm project more credibility and ensure that all phone calls from your clients are handled professionally and promptly. This will help you build trust among existing and potential clients who may look for your services in the future. Besides, it conveys the message that your law firm takes customer service seriously. Legal answering services have highly-trained and well-versed virtual receptionists who can handle complex legal issues professionally. 
Don't Wait, Hire a 24/7 Legal Answering Service Today
Hiring a 24/7 legal answering service can benefit your legal firm in many ways. It can save on costs and improve client satisfaction by addressing their issues in time. It will also increase responsiveness and give your law firm a professional and polished image.
If you want your law firm to differentiate itself from the competition, consider hiring a 24/7 legal answering service for around-the-clock client support. The Always Answer team employs professionally trained receptionists to ensure you never miss a call from clients. Contact our team with any questions you may have, and we'll be happy to serve you.