Providing your clients with excellent customer service experience may not always be a walk in the park, especially if you run a very busy logistics business. The bigger and busier your company becomes, the more difficult it may be to keep every client and prospect happy. Hiring an answering service can help accomplish this. And hiring a local Reno answering service can provide even more benefits. 
Hiring a local answering service means that you will have a team of virtual receptionists who live and work in your region. They'll have the local expertise and knowledge that your business needs to stand out against the competition and they can improve customer satisfaction with 24/7 customer service.
If you plan to hire a Reno answering service for your busy logistics company in Nevada, you have come to the right place. This article will discuss the challenges facing logistics companies, as well as how a Reno answering company can help. Keep reading to learn more.
Challenges Facing Logistics Companies
Nevada is a popular place for logistics companies because of its efficient infrastructure, low business taxes, and several transportation hubs. According to the Nevada Department of Business & Industry, there are currently over 100 logistic companies operating in the state. While the region is a popular place for logistics companies, that does not mean the industry is immune to challenges. The high number of logistics companies means high competition in the industry.
Below, we'll run through some of the challenges facing logistics companies today. Then, we'll explain how a local answering service can help you overcome these challenges.
One of the most difficult aspects of running a busy logistics company is dealing with the emerging challenges of the company's growth. Traditionally, one of the best ways to ensure the success of a busy logistics company is to hire highly qualified and trained employees and keep them for a long time.
However, finding and retaining qualified staff is a challenge for many logistics companies, especially in a tight labor market. For instance, the driver shortage is a significant problem for many logistics companies. These are demanding jobs, and it seems that, at the moment, there are not enough drivers to fulfill the needs of the industry. In addition to drivers, you will also need an in-house staff to provide customer support.
Challenge #2: Keep Up With New Technology
Digital transformation is changing the way various companies manage their teams, handle data, and interact with customers. As technology evolves and customer expectations increase, logistics companies must invest in new technology. This is one of the best ways to maintain a competitive edge and stay relevant in the industry. 
In today's competitive logistics industry, excellent customer service is more important than ever. Customer satisfaction is crucial for a successful business. Technology can help you provide a great customer experience by improving communication. Adopting the right technology can also help companies reduce costs in the long run. Poor technology can frustrate your customers and even force them to look for services from other logistics companies. 
While technology is essential for the success of a logistics company and primarily benefits the industry, many companies are faced with challenges like "who will execute the technology advancements" and "who will pay for it." Responding to these questions is critical for companies that want to grow their business.
Challenge #3: Shifting Consumer Preferences
The rise of e-commerce and the increasing importance of customer experience have created new challenges for logistics companies. Due to companies like Walmart and Amazon, customers will always want to know where their shipment is at any given moment, as well as when they can expect it to arrive.
To meet your customers' demands, you will need to improve the visibility across your entire supply chain. You will need to track each of your shipments and maintain constant communication with the drivers. In addition, you will need a real-time updates and notifications system.
Challenge #4: Globalization
The rise of global trade has increased the complexity of logistics operations. Companies must now manage a more complex network of suppliers, customers, and partners. Globalization is good for your logistics company as it allows you to reach new customers in new markets around the world. However, exposure to new markets means exposure to greater competition and greater risk. 
How a Reno Answering Service Can Help Solve These Challenges
Prompt telephone answering is a requirement for virtually every industry, but in the logistics industry, a missed call can mean a missed opportunity. If a client has an urgent need, it will be frustrating for them to call only to meet an automated voice.
Most of the clients who get a voicemail will hang up without even leaving a message. This means you are likely to lose your customers to your competitors if you rely on voicemail. Hiring a Reno answering service can help your logistics company by ensuring that you remain in constant contact with your customers.
An answering service can help with staffing and capacity by replacing the need for an in-house receptionist. With an answering service, you will not have the headache of recruiting, employing, and training an in-house receptionist to answer calls and offer customer service. Answering services have professional, well-trained virtual receptionists who will provide 24/7 customer support. With an answering service handling phone calls and scheduling appointments, your team will have time to focus on other important duties.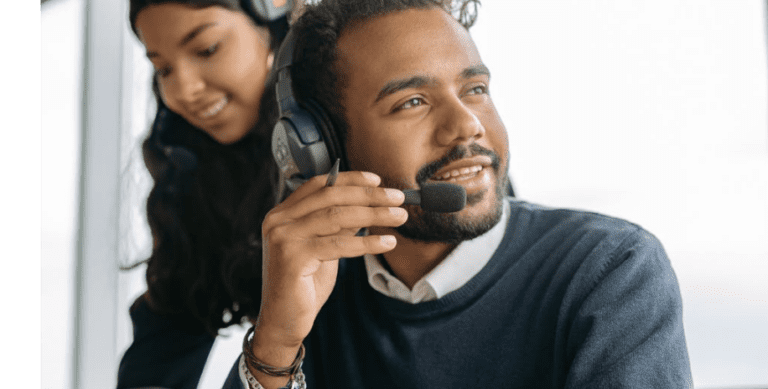 To stay competitive in the logistics industry, you need to invest in the latest technology. However, this can be challenging as it may come with a lot of costs. An answering service can help with technology by employing tech-savvy virtual receptionists who utilize state-of-the-art technology to gather more customer information. 
If you run a busy logistics company, you will constantly face challenges from the rising competition as well as changing consumer preferences and behaviors. Consumers want to be in constant contact with logistics companies to be updated on their shipments. A Reno answering service for logistics companies can help with Shifting consumer preferences by providing improved customer service operations as well as 24/7 support.
An answering service can also help with globalization challenges. A reliable answering service can help to organize a complex network of suppliers, partners, and customers. They can also help to streamline communication. Good communication will help you grow your business by reaching more potential customers in new markets.
Running a logistics business can be challenging, especially if you have to worry about things like customer service. The success of your company will largely depend on customer satisfaction. Providing your clients with good customer service will help you stand out from your competitors and stay on top of the industry.
A reliable customer service team can reflect a positive company image and help you retain and attract new customers. If your customers have a good experience with your company, they are more likely to return. They will also refer more potential customers to you. Besides, satisfied clients can post about your helpful and friendly customer service on various social platforms.
As you've read above, hiring a Reno answering service can help with improving your customer service. By providing professional, highly trained virtual receptionists, you can also save on costs by eliminating the need for an in-house receptionist. In addition, they can provide you with 24/7 support and use technology to gather more customer information. All of this can help improve customer service relations, which can help with shifting consumer operations. 
To learn more about the capabilities of our Reno Answering Service, contact us, and we will be happy to answer your questions.