Online and print catalogs are an excellent way for businesses or companies to showcase their products. Trust and peace of mind promote confidence in the quality of the product. When customers place catalog orders, they rely on specifications and descriptions provided in the catalog. You can help establish trust with these orders by enlisting the help of call center services.  
Trust and peace of mind are also essential in catalog orders to ensure reliable delivery, security of personal information, fair return policies, catalog company reputation, and effective customer service. Building trust leads to improved customer satisfaction and repeat business. This contributes to the success of catalog orders.
A call center can play an essential role in building trust and providing peace of mind to customers in different ways, such as providing professional assistance, transparent communication, prompt and effective issues resolution, and ensuring customer data privacy.
This article will detail what Always Answer can do for online and catalog orders, including delivery options, training, and custom-built order scripts. Keep reading to learn more.
Call Center Services #1: Custom Built Order Script
A customized call flow model for catalog orders is crucial as it allows businesses to design a tailored experience. When you understand the specific needs of customers placing orders through catalogs, you can create a call flow that provides a personalized experience. A customized call flow model can also enhance the efficiency of catalog order processing. It also improves order accuracy.
Always Answer has a qualified customer service team that collaborates with clients to create a natural and seamless order process. Our team will work directly with you to understand your needs and requirements. We know that every client may have specific requirements or unique preferences. We offer various call branching options and database features to simulate an order entry system.
An order entry system with call branching options allows our receptionists to navigate through predefined choices or questions during a customer phone call. It ensures consistent and accurate order capture. With the database capabilities, our agents can capture the necessary data, such as customer name, shipping address, billing address, and payment information for order fulfillment.
Capturing accurate customer data is essential for delivering a seamless and customer-satisfaction ordering experience. It facilitates effective communication, improves order accuracy, and enables efficient order processing and the overall success of the order fulfillment process.
Call Center Services #2: Delivery Options
Always Answer ensures you receive orders in a daily report scheduled at a time specified by you or immediately after the phone call. Our delivery options are fax and email. We will email or fax you all the order details for further fulfillment.
There are several benefits of receiving a daily report with order information at a scheduled time or immediately after the call. First, a daily report provides a consolidated view of all the order information. This gives you a comprehensive understanding of your day-to-day operations and allows you to track and monitor order progress.
When a report is sent immediately after a phone call, it provides real-time information on the orders discussed during the call. This data can help decision-makers to make informed decisions and take appropriate actions immediately. Receiving daily reports with order information at a scheduled time or immediately after a call can also facilitate efficient communication and improve customer satisfaction.
Receiving order details via email or fax for further fulfillment provides convenient communication, accuracy, and efficiency. Also, sending order details electronically via fax or email is cost-effective as it eliminates the need for printing, postage, and physical storage.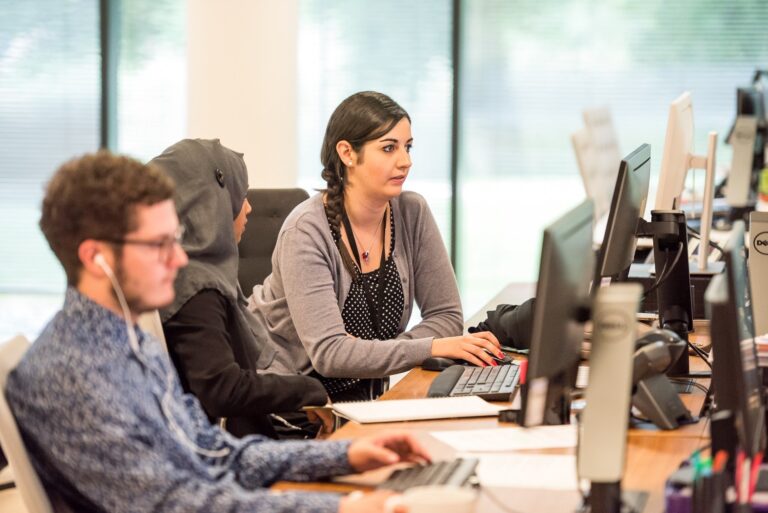 Call Center Services #3: Online Orders
Our software allows us to navigate straight to the client's website's storefront for order processing. This is an effective way for us to see details about your product and automatically provide up-to-date pricing.
Accessing up-to-date pricing and product details during the order process has several benefits. It benefits the customer and the business by ensuring transparency and fairness in the ordering process. Up-to-date pricing and product details can help customers to make informed decisions by comparing prices, specifications, and features to choose the product that best meets their budget and needs.
Accurate and up-to-date product details enable businesses to streamline the order-processing workflow. Customers can quickly make well-informed choices with access to comprehensive product information. Providing real-time pricing and product details also creates a positive customer experience. It also gives companies a competitive advantage. By ensuring attractive and accurate pricing, businesses can attract more customers and stay ahead of competitors.
Always Answer has a dual internet connection to ensure our agents maintain connectivity. If one internet connection experiences a disruption or outage, the other link automatically takes over, providing continuous connectivity. Our dual internet connection uses load-balancing techniques to distribute network traffic across both connections. Enjoy improved performance and peace of mind, knowing no connection is overwhelmed, enhancing stability and reliability.
Call Center Services #4: Training
Product knowledge and understanding of your business can be critical factors in the success of any call center. Call center agents with in-depth product knowledge can communicate confidently and clearly with clients. They can provide accurate information, explain product features, and address client concerns or questions, improving customer experience.
Clients appreciate when agents show a solid understanding of their industry or business. It shows they are equipped to provide relevant solutions and are invested in the client's success. A solid knowledge base builds trust and credibility, strengthening the relationship between the client and the agent. Product knowledge also enables call center agents to provide personalized customer experience. 
At Always Answer, we have a customized training approach tailored to the client's specific product and business needs. Our training coordinator will work closely with you to build a training outline custom-built around your product. We work closely with the client to collect relevant and representative data specific to their product or service. The data can include product documentation, customer queries, user feedback, or any other information capturing the client's domain knowledge. 
The collaborative process between the client and the training coordinator at Always Answer is crucial in building a comprehensive training outline. It ensures the training outline is tailored to the client's needs and reflects their domain expertise. The collaboration aligns expectations, fosters effective communication, and provides a successful training journey.
Benefits of Using Always Answer
Always Answer call center services are available 24/7 to ensure your business is accessible to customers all the time. The 24/7 availability goes a long way in ensuring customer satisfaction and loyalty. Always Answer has highly trained call center agents equipped to handle customer complaints, requests, and inquiries. We can handle every interaction efficiently and professionally.
Call center agents are trained to handle catalog order placements efficiently and can help customers navigate through the catalog, provide detailed product information, and accurately process orders. Always Answer's call center services prioritize protecting sensitive information during catalog order transactions. Agents are also readily available to assist customers with any questions regarding their catalog orders or when they encounter any problems.
At Always Answer, we provide a convenient and direct communication channel for customers to seek help, address their concerns, and provide feedback. Providing personalized assistance and effectively resolving issues can make your customers feel valued, increasing loyalty and positive testimonials and referrals.
If you are interested in call center services for catalog merchandise and order entry, learn more about Always Answer. Our experience in the industry can significantly benefit your business and help you improve customer satisfaction. For any questions, contact us; we will gladly help.