There are several benefits your business can gain when you implement virtual receptionist answering services. Many small- and medium-sized businesses can find it challenging to ensure there is adequate phone coverage during business hours to handle call volumes, as well as after-hours customer service support. Both of these issues are easily overcome and just one of the advantages of having a virtual telephone receptionist available. Other advantages include:
Phone calls are always answered by a live person. Your customers, vendors, clients, and other callers are greeted by a live person no matter when they call.
Callers receive outstanding customer service. Your virtual receptionist is trained to handle calls to your exact specifications and ensures callers receive the attention they deserve.
Flexible coverage options are available based upon your exact needs. Even if you have a full-time receptionist, you can still benefit from virtual support to cover the phones, like during break times, mandatory meetings, or vacation/sick days.
Your time is freed up to concentrate on more important business functions. For smaller operations, where you might be tied to the phones and have less time to devote to other vital business tasks, having a virtual assistant makes it easier to manage your time.
Answering services help you maintain a professional image. All calls are answered using the name of your business and handled just like they came into your office. Calls can be transferred and redirected as needed to your own staff, based on your specifications and call handling requirements.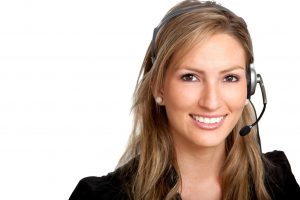 In addition to these benefits, many businesses discover they also save money on not having to worry about recruiting and training their own employees to answer their telephones. For more information about virtual answering and customer service solutions for your business, call Always Answer today at 1-800-606-9898.