Property management can be a daunting task. You face many challenges, and your success depends on how well you provide excellent customer service.
As a property manager, you have to answer phone calls at all hours of the day or night. You cannot control when your customers need help, and sometimes you may not be available to help them. This can frustrate and dissatisfy your customers.
A property management answering service can simplify and streamline your efforts. It can answer phone calls for you, schedule appointments, dispatch emergencies, and provide after-hours support.
You have come to the right place if you are thinking of hiring a property management answering service. This article will explain how an answering service for property management can help you maximize tenant satisfaction. Read on to learn more.
Importance of Tenant Satisfaction in Property Management
Property management depends on tenant satisfaction. Satisfied tenants renew their leases and stay longer in your property. You increase tenant retention and reduce turnover costs when you prioritize tenant satisfaction.
Satisfied tenants rarely fight legal battles against property managers or owners. They feel that you address their concerns effectively and promptly, so they avoid legal actions that waste your resources and cause potential legal complications.
You have a competitive edge in your property when tenants are satisfied. The rental market is tough, and tenants seek places that respond to their problems.
Potential tenants with many options prefer a property with a reputation for excellent tenant satisfaction. Satisfied tenants share their positive experiences with their families and friends. On the other hand, a dissatisfied tenant can ruin your property's reputation, making it hard to attract new tenants.
Tenant satisfaction also builds a positive relationship between tenants and property managers. You can achieve a positive relationship by establishing a good rapport and open communication channels. Satisfied tenants prioritize their financial obligations and pay on time.
Maximizing Satisfaction with a Property Management Answering Service
Understanding Tenant Needs and Concerns
As a property manager, you face many challenges in meeting tenant needs and concerns. The number of tenants, the property size, and the specific concerns tenants raise can affect these challenges.
You may have to deal with many tenants with unique issues if you manage a large property. Communicating effectively and responding promptly to all tenant concerns can be difficult and may cause frustration and dissatisfaction.
You are also responsible for ensuring timely maintenance requests. Besides, you have other tasks like lease management, tenant screening, budgeting, coordinating schedules, and talking to potential tenants. You need to prioritize and manage your time effectively to balance these tasks and address tenant needs and concerns.
Limited staff and other resource constraints can also hinder your ability to handle tenant issues effectively and promptly. Resource constraints can cause slower response times, maintenance delays, and poor tenant experience.
Use a Property Management Answering Service to Handle Tenant Issues Efficiently
Tenant inquiries and requests can come anytime, even at night. A property management answering service provides 24/7 availability, ensuring tenants get help at any time. Answering services have skilled operators who handle tenant inquiries and requests with courtesy, empathy, and patience, ensuring tenant satisfaction.
Virtual receptionists screen and prioritize phone calls based on urgency. They can distinguish between maintenance requests, routine inquiries, and emergency calls, ensuring that you or your team get notified of critical issues immediately. Answering service operators also collect essential information about the issue and dispatch appropriate technicians.
An answering service ensures prompt and accurate communication, allowing you to resolve tenant issues quickly. Prompt and accurate communication increases tenant satisfaction and retention. It also streamlines property management operations.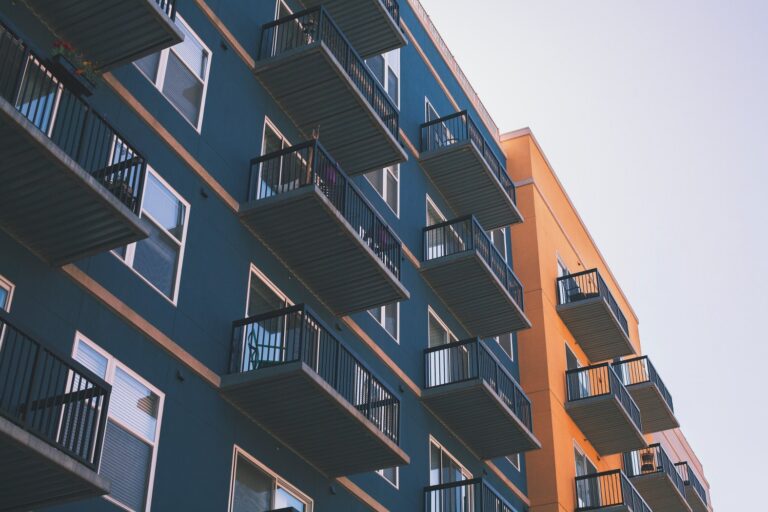 24/7 Availability and Emergency Support
Property management emergencies, such as floods, fire, and security breaches, can happen anytime. You need to have 24/7 availability in property management to offer immediate guidance and support during critical situations. Tenants feel safer and trust you more when they know they can contact someone during an emergency.
Some issues may not be emergencies but still need immediate attention. For example, a broken heating system during the winter can affect a tenant's comfort significantly. You can address such urgent issues promptly and minimize tenant inconvenience with round-the-clock availability.
A 24/7 customer service team shows more care and attentiveness, making the property more attractive to prospective tenants. The rental market is competitive, and you can gain a competitive advantage by being available to tenants around the clock. Many potential tenants consider customer support provided by property managers when making their rental decisions.
Use a Property Management Answering Service to Provide 24/7 Availability and Emergency Support
A property management answering service has a team of professional operators who answer phone calls and respond to emergencies at any time, providing 24/7 customer support. A virtual receptionist can answer tenant calls on holidays, weekends, or after office hours.
Answering service operators can assess the urgency of each situation and act accordingly. They screen calls, categorize them based on urgency, and route them to the appropriate department, ensuring immediate attention and response.
You enhance tenant satisfaction by responding to emergencies immediately, showing that you value your tenants and care about their safety.
Maintenance and Repair Coordination
If you manage multiple properties, you will often receive high maintenance and repair requests, which can be overwhelming and time-consuming. 
With many maintenance requests coming in simultaneously, allocating resources and responding to tenant issues on time can be difficult. A delayed response can lead to a dissatisfied tenant and potentially escalate a minor issue.
Managing multiple properties means coordinating and scheduling various service providers. You will need to schedule appointments, negotiate contracts, and find reliable contractors, which can be time-consuming and daunting.
A property management answering service can efficiently coordinate maintenance and repair tasks by coordinating with maintenance teams. Answering service operators can relay the work order details and schedule appointments for repairs.
Answering service operators ensure timely response and streamlined communication in resolving tenant maintenance concerns. They can also keep tenants informed throughout the maintenance and repair process, ensuring tenant satisfaction.
Convenient Tenant Communication Channels
When you offer convenient communication channels for tenants, you ensure they quickly reach you or your team whenever they have requests or concerns. This enables prompt and efficient issue resolution and creates a sense of trust and support. Offering convenient communication channels can also streamline your property management operations.
An answering service for property management enhances accessibility and convenience for tenants by providing various communication options, such as phone, live chat, email, and text messaging. Tenants have different communication preferences. 
While some may prefer speaking directly over the phone, others may find it more convenient to send an email or use a live chat option.
With a property management answering service providing multiple communication channels, tenants can choose the most convenient time to communicate. They can contact you with a concern or question without waiting for specific hours of operation, making it easier for them to engage with your team.
Lease and Rent Management
Lease management involves several tasks, such as lease amendments, terminations, and renewals. You need to document lease terms accurately and comply with legal and regulatory requirements, which can be challenging. 
Rent management can also be a complex issue for you as a property manager. You need to establish effective rent collection processes and handle late payments while following applicable laws.
Answering service operators handle lease inquiries from prospective tenants effectively. They provide information about lease terms, available units, and application processes. They answer common questions about the property, provide accurate information, and direct prospective tenants to appropriate personnel for more inquiries.
A property management answering service also serves as a contact point for existing tenants who want to renew their leases. Operators assist tenants with rent payment-related inquiries and guide them on accepted payment methods. They also send out rent payment reminders to reduce late payments and improve rent collection rates.
Summary: Maximizing Tenant Satisfaction with a Property Management Answering Service
Tenant satisfaction is vital in property management as it builds positive relationships with tenants and gives you a competitive edge. It also increases tenant retention. 
A property management answering service provides 24/7 availability and handles tenant inquiries and requests effectively. Answering service operators can also assist with lease and rent management.
Hire a property management answering service to boost tenant satisfaction. Contact us for any questions or to get started.