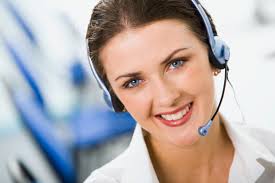 Many people think of outsourced call centers as tools for businesses, but non-profit political and charity organizations can reap benefits from professional operators and advanced technology. Tasks that would normally require the recruitment of dozens of volunteers, or paying in-house staff overtime to complete, can be done by call center agents, instead. By outsourcing calls you can save your organization money and allow personnel and volunteers to dedicate their time to meeting your organization's goals.
Examples of the myriad of services provided by call centers that non-profits would find useful include: survey calls, appointment scheduling, receptionist services, emergency response, and event registration. Like a for-profit business, non-profits often have the same business-oriented daily tasks to manage, such as keeping up with finances, obtaining grant funding, and attending to the needs of members, patrons, and the community at large. Phones play a large role in getting daily tasks completed. In order to receive grants or evaluate the community's needs, surveys are often needed to supply data. Personal Communications offers survey services that can obtain and transfer data with accuracy and timeliness. A call center service receptionist and other out-of-office features can help make sure that no call goes unanswered while your non-profit staff is busy serving the community.
Emergency response services can be useful for non-profits that deal with mental or abuse issues which may need immediate attention during odd hours when your office is not open. Professional, caring emergency response operators can be on duty to take emergency calls and direct them either to emergency response teams, or to your in-house staff or volunteers who can provide the care and attention for distressed callers. Manpower is important for non-profit organizations to function effectively, and employing call center services provides a hassle-free, all-inclusive way to increase manpower.