---

There's nothing more stressful than when calls are rushing in and your team quickly becomes overwhelmed. On the bright side, a high volume of calls is a good sign that business is booming. However, slow phone-based customer service can be frustrating for customers. Here are four ways to deal with high call volume in your business's call center.
Create a Schedule
For any phone-based customer service to work, you need to have a strategy that allows for the prompt handling of phone calls. Create a schedule for staff members to exclusively answer calls. During peak and high-volume hours, you'll want to adjust the schedule accordingly. This allows you to prepare for peak hours while ensuring no one employee is bearing the burden of dozens of calls.
Thorough Knowledge of the Business
A major part of maintaining quality customer service is to quickly handle calls. Customers are easily frustrated when they are put on hold for a representative to get an answer from another employee. Ensure that every phone rep is well aware of:
Business protocols
Commonly asked questions
The order and shipping process, including returns
Well-informed representatives mean less time spent per phone call, which reduces wait times for customers.
Refer Users to the Company Website
Sometimes customers call with questions that can be answered outside of a phone call. When users call your call center, use a recorded message to direct callers to the website or the option to speak with a representative.
On the company website, create a FAQs page. This page should contain questions that are often asked and can be answered quickly. For easy access, ensure this page is easily located in your site's navigation.
Aside from a FAQs page, consider adding a virtual assistant to your website. This technology can answer questions without the help of an employee.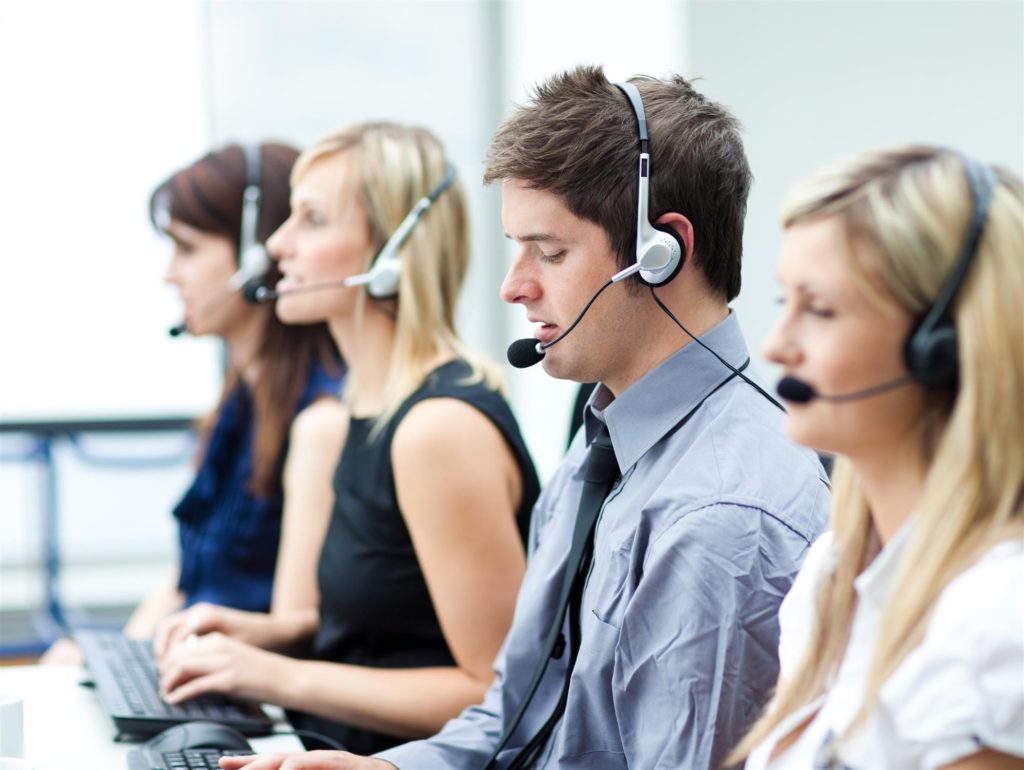 Outsource the Work
Smaller to medium-sized companies may not have the budget to hire a full-time staff of call center receptionists. If you want to ensure customer service satisfaction without breaking the budget, consider outsourcing your call center.
At Always Answer, our teams work in several call centers around the United States. Our live answering service takes calls around the clock to give your customers the information they need. We also offer virtual receptionist services to best serve your customers.
Contact us today at 1-800-606-9898 to learn how we can give your customers the professional and timely customer service they deserve.