Call Centers Offer Customer Security 
When you outsource your services to a call center, you are doing more than creating an efficient work environment. You are also giving your customers a sense of security in your brand and products. This occurs when you have 24/7 care, trained representatives, and toll free numbers.
24/7 Care
Answering services can be used for a few hours a week, or around the clock. When you offer your customers 24/7 care, you offer security. It makes a statement that your company is there whenever needed. If you sell your products nationally, or internationally, it gives all your customers the ease of calling around their schedule. Often, time changes make it a hassle to contact a business for help, and this gets rid of that issue.
Trained Representatives
Your Dallas call center agents are highly skilled to handle any type of call. Each agent not only has training on how to be effective on the phone, but is educated on your company, as well. This ensures that they can answer comprehensive questions, and help with products or other issues. Your customers will feel secure knowing these are people they can trust.
Toll Free Numbers
Your call center gives you the option to have a toll free number. This offers a piece of security, because it feels more legitimate than a local number. It also means that when help is needed, your customer does not have to pay for the bill. A toll free number shows that you care about offering help and information about your services and products.
Call centers are about more than creating an efficient work environment for your office. While taking the workload off your employees is important, so is making your customers feel secure. By taking these steps, it tells your customers that you are a reliable and trustworthy company.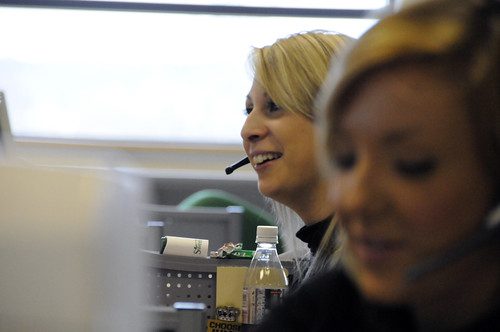 Source: https://alwaysanswer.com/wp-content/uploads/2022/05/2486117366_10ce1f3933.jpg