The Fourth of July, also known as July 4th or Independence Day, has been a federal holiday in the US since 1941. It is one of the biggest holidays in the United States. Historically, the day is filled with events and celebrations. The day is commonly associated with barbecues, fireworks, parades, baseball games, concerts, picnics, family reunions, fairs, carnivals, political speeches, ceremonies, and more. As you would expect, providing event information and managing inquiries are necessary during these events. Getting help with call center support can make your event planning much more manageable. 
Event planning is a challenging task. There are countless items on your to-do list and many things to consider. With so many variables to consider, answering phones is the least of your concerns. However, if you do not answer calls from interested parties, they will get frustrated and may consider calling the next event planner on their list.
A call center or answering service can support Fourth of July events by handling incoming calls, providing event information, and managing inquiries. A virtual receptionist can provide 24/7 customer service and ensure excellent customer satisfaction.
If you are considering outsourcing call center support for Fourth of July events, you have come to the right place. We will discuss how an answering service, call center, or virtual receptionist can provide seamless support for Fourth of July events and improve customer experience. Keep reading to learn more.
The Importance of Efficient Support for Fourth of July Events
Working in the event management industry involves meeting the desires of your clients. As an event organizer, your work is to help your clients plan memorable events to mark important milestones or occasions in their life. So, taking care of your customer service is critical to ensure that you plan the events to the customer's needs.
During Fourth of July events, event organizers experience a high volume of event inquiries and ticket sales. Even the most experienced event planner can find themselves overloaded while managing large events or multiple clients at once. Your customers will often call you to inquire about event details and for bookings. You should be able to respond to guest inquiries on time, whether it is through phone, email, chat, or any other communication channel. When you are hosting an event, potential guests must have accessible resources available to answer their questions and help them register.
As the event planner, you must attend calls. Any missed telephone contact is a potentially lost attendee. It is always advisable to call back as soon as possible if you cannot answer your customer's call. Making an effort to call back is the first element that builds a good impression of your business.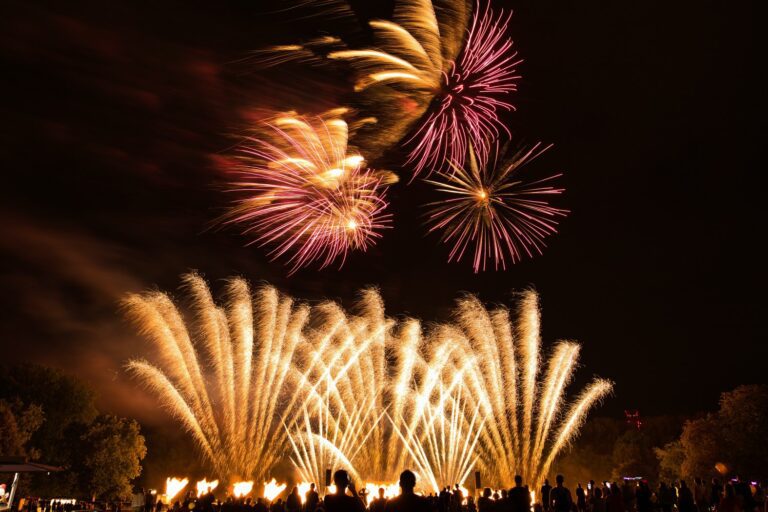 When people call to register for your Fourth of July event, being greeted by an automated answering service or voicemail differs from what they want to hear. They want to speak to a live person who will listen to their concerns and help them promptly. Anyone can answer phone calls, but you and your team have much to do to make your event successful. 
Efficient support for Fourth of July events is crucial as it ensures a positive experience for attendees and event staff. An effective communication system reduces confusion and makes your guests feel valued. Good communication will go a long way in ensuring your event is successful.
Call Center Support for Event Operations: What They Can Do
The following are the benefits of call center support for Fourth of July events.
Ticket Sales and Reservations
Event ticketing is a big deal for attendees and event planners alike. As an event planner, you know how important it is for your guests to have their tickets on time. If you organize a Fourth of July event, your event ticketing software should allow guests to buy tickets online or on their phones easily without standing in line at the venue hours before the show starts. 
A call center or answering service can help you with ticket sales and reservations for the Fourth of July event. Some customers may be ready to buy tickets but need clarification on the payment process. A friendly voice at the other end can ease them and ensure payment is smoothly processed. Virtual receptionists are highly trained to handle customer needs and help them with payment processes.
Call center operators can handle your registration as part of their lead collection process if you do not want payment during registration. People trying to get tickets for your event want to avoid being put on hold when they contact you.Call center support entails using event ticketing software which is the perfect solution for all your event needs. It can help you track event attendance, ticket sales, event revenue, and other expenses.
Call center operators can process registrations and payments for all of your attendees. Your guests can call and register for your event at their convenience. Whether trying to register on a holiday, weekend, or in the middle of the night, a virtual receptionist will help them purchase their tickets. The information is compiled and can be relayed to you or your staff as often as you would like. Operators can also manage seat assignments or reservations.
Handling Event Inquiries and Information
For any event to be successful, you must offer a memorable experience. You must provide your customers with all the necessary information about the event. Your guests often contact you with inquiries about parking, event location, and other essential details.
Call center operators can gather all the information about those planning to attend your Fourth of July event. They can also answer event-related questions via live or automated answering services. Operators will have your event and reception details on-hand to assist your guests with directions, schedules, and specific venue logistics, such as parking and vendor delivery information.
Call centers employ highly trained operators who provide accurate information and resolve inquiries promptly. Accuracy improves customer satisfaction and ensures they get all the crucial details about the event.
Ensuring Smooth Communication and Customer Satisfaction
A phone is often a customer's first interaction with a business, and first impressions count. The way you interact with your callers means a lot.
Call center support for Fourth of July events ensures smooth communication and customer satisfaction. Operators are available 24/7 to manage all phone calls and provide customer service. They are highly trained to provide personalized customer service. With personalized customer service, your callers will feel valued and be persuaded to register for the event.
A call center can automate call routing and ensure clients reach the right person quickly. This service is significant if your customers often need immediate help to resolve a potential crisis, such as a venue booking cancellation the day before an event. Improving customer satisfaction and attendee experience will ensure the event's overall success.
A call center can facilitate ticket sales and reservations for Fourth of July events. It can also improve customer satisfaction and help manage inquiries about event schedules, parking, locations, and other essential details.
As an event organizer, consider using a call center to ensure smooth event operations and exceptional customer satisfaction during your Fourth of July events. Contact us with any questions, and we will be happy to help.