An event is an excellent opportunity to meet your customers, which helps them establish a strong relationship with your company. However, event planning can be a daunting task. When you are hosting an event, the items on your to-do list seem endless. Whether you are organizing a corporate seminar, an annual summer camp, or a charity gala, attendee registration is of utmost importance. An answering service for event registration is the perfect solution. 
Event registration is crucial as it influences the first impression your business or company will make with attendees. If the registration processes take too long or are not efficient, you will not be off to a good start. So, if you want your event to be successful and maximize attendee satisfaction, you will want to have a proper registration system.
Maximizing attendee satisfaction is an important goal for the event management process. Many people will forget facts, but the emotion evoked by an experience is hard to forget, whether positive or negative. A few negative experiences during the registration phase can prevent customers from attending the event. Such customers are likely to share their experiences with their friends and families and on social media, which may damage your reputation in the long run.
If you are considering hiring an answering service for event registration, you have come to the right place. This article will discuss how you can maximize attendee satisfaction by using an answering service for event registration. Keep reading to learn more.
Benefits of an Answering Service for Event Registration
An answering service for event registration can help you make your event registration easy and efficient. With a professional receptionist registering your event attendees and answering every call, you can focus on the many other details of your event. 
Streamlined and Efficient Registration Process
The registration phase is usually an individual's first interaction with you regarding an event, and it sets the tone for how they will feel about the entire process. Therefore, it is vital to make the registration process as efficient as possible. However, you may not have the right technology and staff to handle the process efficiently.
If your registration process requires people to stand in line for an excessive amount of time, they will become frustrated and even give up at the initial stage. To avoid long queues, you will want to get as many people as possible to pre-register beforehand. This will drastically reduce the number of people who will have to visit the registration desk on the day of the event.
An answering service for event registration can enable your customers to take advantage of pre-registration. Virtual receptionists will monitor all incoming registrations from your email, phone calls, and website. They will also be available 24/7 to help with the registration process. Whether your guests want to register for the event on a weekend, holiday, after-hours, or in the middle of the night, a virtual receptionist will be available to offer help.
If your guests have a hard time with the registration process, you can assume with a fair amount of certainty that check-in will not go smoothly. A streamlined registration process is essential as it enhances attendee satisfaction from the get-go. It sets a positive tone for your entire event. A streamlined and efficient registration process also gives an estimate of the number of attendees that will show up for the event.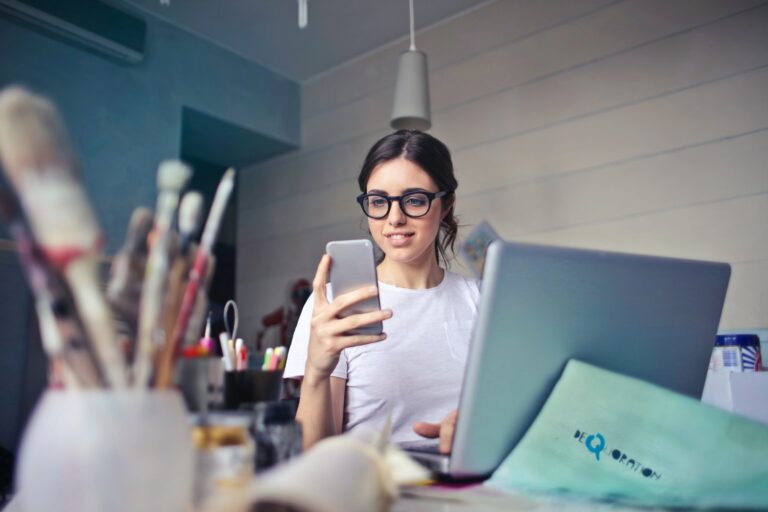 Personalized Interactions
Personalized interactions during the registration process are important for event organizers as they make attendees feel more valued. The way you interact with your callers can be a deciding factor as to whether or not they will show up at the event. An answering service for event registration can help you provide personalized and friendly customer service.
We are all human, and everyone wants to be addressed in a friendly manner. When talking to your attendees, it is acceptable to use their first names and inquire how their day is going. Attendees also expect you to respond to their issues professionally and in a timely manner. Even if you are not yet able to resolve an issue, let them know this and provide regular updates. 
You should avoid making assumptions when responding to your callers. Instead, you should take time to know a little bit more about them as well as their level of knowledge regarding their issue. Helping attendees also requires you to explain things to them differently. You should educate them on what to do in a language they understand, as this will resonate much better with them.
An answering service provides highly-trained professionals to handle attendee inquiries. They ensure that every attendee or caller is greeted with a knowledgeable, friendly, and professional voice. They will ensure that all attendee inquiries are handled quickly and accurately.
Positive interactions with attendees will make them feel valued and help you achieve attendee satisfaction. With an answering service for event registration, you can be sure that attendees will have a friendly customer service experience whenever they can your office for help.
Improved Communication and Information Dissemination
Communication can be the difference between success and failure of an event. It could also be the difference between a happy event attendee and a not-so-happy attendee. Effective communication with the event attendees is essential as it helps to create a positive event experience. Clear communication can also help minimize confusion.
Once an event is scheduled and the times and dates are set in stone, you must deliver. From the time the event is first brainstormed to the minute it starts, you should ensure that any potential attendees are kept apprised of all of the critical information. As the event organizer, you know how important it is for you to communicate with attendees in real time and provide a platform for them to ask questions and provide feedback.
Attendees will want to know where and when certain activities and presentations within your event are taking place so that they can plan accordingly. So, you will need to communicate with them effectively. Timely updates and reminders are also important for attendees. It helps attendees plan their time accordingly and ensures late requests, changes, and additions are not missed.
An answering service can help improve communication by ensuring attendees have event details. Virtual receptionists will gather the necessary information from those who plan to attend and send out email reminders to ensure they do not miss out on anything. They can also set up automated text messaging alerts regarding the event.
Increased Attendee Confidence and Trust
One of the best ways to win over your guests and have a successful event is by improving attendees' confidence and trust in you. This can be achieved by ensuring you remain in direct contact with your guests. Attendees should also be updated regularly. Having attendees trust you and have confidence in you can help increase the number of people who will show up at the event. 
An answering service for event registration can help instill confidence in attendees by providing a reliable and efficient registration process. The registration phase is the first point of contact between the attendees and the event. It forms the first impression they have about the event and increases their confidence and trust. 
An answering service for event registration can benefit you in many ways. It can help you handle registration inquiries and requests by providing 24/7 customer service. When prospective attendees contact your office after hours, an answering service agent will answer their calls. Answering service agents are highly trained to provide personalized interactions.
In addition, an answering service for event registration can help improve communication between you and attendees by ensuring they get timely updates and reminders. They can also help increase attendee confidence and trust.
If you want to maximize attendee satisfaction, consider hiring an answering service for event registration. Contact us for any questions, and we will be happy to help you.