The heating, ventilation, and air conditioning (HVAC) industry is booming and here to stay. With chilly winters and extra-hot summers as a reality for most regions, HVAC services are increasingly becoming more of a necessity. 
The Bureau of Labor Statistics predicts that about 46,000 jobs will be added to the HVAC industry by 2030. Because of increased construction, the industry is expected to grow tremendously. This means stiff competition. While competition is beneficial for consumers as it can help lower prices, it can be a challenge for HVAC companies and related service providers. 
If you want to run a successful HVAC business, you must find a way to stand out from your competitors. Customer satisfaction is crucial. Many people will seek help from a company offering the best customer experience. Hiring an HVAC answering service is one of the best, most affordable solutions. An HVAC answering service allows you to focus on what you do best and still provide outstanding customer service. 
Keep reading to learn how an HVAC answering service can make running your business easier.
Benefits of an HVAC Answering Service
During business hours you and your employees may be busy all day performing emergency repairs and replacement services to your customers. Not to mention, attending to new clients. Managing phone calls from both existing and potential customers who need your services can be challenging. Due to the nature of HVAC services, if a potential customer cannot reach you, they will likely go down the list to call your competitor.
Here are 7 ways an HVAC answering service can benefit your business.
1) Managing Customer Inquiries
Your HVAC business needs a mechanism to quickly respond to inquiries from both existing and potential clients. When a customer calls your office with a question, how you handle it will determine their satisfaction with their experience. They expect you to respond to their queries as soon as possible. However, managing all customer inquiries may not be possible since you will be busy with other office duties.
If you hire an HVAC answering service, you will be assured that a qualified virtual receptionist can help reduce missed calls and manage customer inquiries by routing them to the appropriate technician. They will also provide professional customer service representatives to answer all questions. Most HVAC issues are easily solved when talking with a live representative on the phone or in person.
2) Scheduling Appointments
Sometimes, a customer may have an emergency during odd hours but does need an immediate response. They may opt to wait until the following day if they are assured of getting help quickly. In that case, you will need to schedule an appointment to address their issues the next morning. 
With an HVAC answering service, you will not have to worry about scheduling an appointment. The answering service provider will schedule service appointments easily once you provide them with secure, online access to your service calendar. That way, a customer who calls your office in the wee hours about an underperforming air-conditioning unit may delay repair until the next morning.
They will also make outbound appointment reminder phone calls so that you do not miss any business opportunities. If your client needs to reschedule, an HVAC answering service can take care of that, too, and book another client into the newly opened time slot.
3) Manage On-Call Services
On-call management refers to the practice of designating specific people to be available at particular times to respond in the event of an emergency service issue, even though they are not formally on duty. However, the last thing your on-call employee needs is to be bothered with every call you receive after business hours.
An HVAC answering service can be used to manage on-call services so that your clients have access to HVAC technicians when needed. The virtual receptionists will limit on-call distractions by filtering and classifying calls based on factors you establish in advance. Only true emergencies that meet your criteria will be patched through to your on-call staff. As a result, your customers will get urgent solutions to their HVAC emergency issues.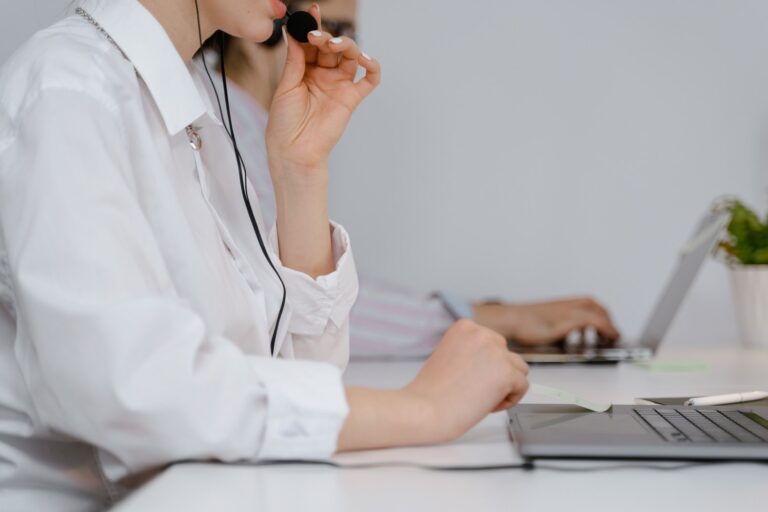 With the advancements in technology, many people expect to be able to contact businesses any time they want. If a phone call goes unanswered, you may lose a precious lead. (Besides, no customer will want to be greeted by an automated voice.) 
An answering service can help your HVAC businesses generate leads by taking calls from potential customers and gathering contact information to be passed on to you. They have professional, well-trained virtual assistants who will offer your leads a positive experience with your business. Professionalism is one of the factors that can turn leads into customers. The better first impression and customer experience you provide the leads who call in, the more leads you will convert into customers.
Not all leads have the same potential for your business. Answering service agents will help you filter leads and deliver the best ones to you for more action. In addition, they will help you identify leads with immediate needs, allowing you to decide who you need to get back to immediately.
A reliable HVAC answering service uses various computer tools to automate processes, such as scheduling appointments and tracking calls. If you schedule appointments or enter customer data by hand, you may already be falling behind time. You may also suffer from data consistency issues if your staff enters information inaccurately.
An answering service will streamline your data-entry process and enforce consistency in customer data. In addition, it will free up your staff's time so that they focus on supporting your core HVAC business operations. 
6) Provide 24/7 Availability
HVAC emergencies can come at any time, even in the middle of the night. When your customers call, they need to be heard and helped by a professional. If their calls are unanswered, they will become frustrated and contact another HVAC service provider for help. There is no doubt that you will be available during office hours. But what about after-hours?
Providing consistent customer service can be challenging to balance with personal life. An HVAC answering service enables your business to offer 24/7 customer support without interfering with your personal life. It will ensure that your phones are manned throughout the day and night as needed, including holidays and weekends.
7) Enhanced Customer Service
Exceptional customer service is vital to your HVAC business. Your customers should feel valued, listened to, assisted, and confident when interacting with you. Poor customer service can make your clients switch to your competitors. Customer service not only plays a role in ensuring customer retention but also influences potential ones. 
An answering service gives your HVAC business the opportunity to present itself as professional and reliable. It makes it easier to foster positive customer relationships and provides an efficient way to respond to your customers' inquiries.
Streamline Your Business with a Trusted HVAC Answering Service
An answering service can benefit your HVAC business in many ways. It can help you schedule appointments, manage on-call services, generate leads, and automate processes. An HVAC answering service will also provide 24/7 customer service and improve customer satisfaction.
If you want to grow your business, consider hiring an HVAC answering service to make operations more efficient and effective. Contact us, and we will be happy to help you get a reliable HVAC answering service.