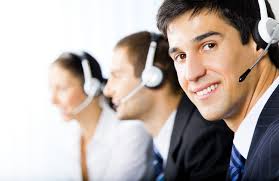 Make Your Office Mobile by Using Call Center Services
Managing a mobile business is easy, when you use an outsourced call center to assist with day-to-day tasks. Businesses such as lawn care, construction, and home health care require staff to be on the go between locations more often than sitting in an office. By employing call center services to provide answering services, act as administrative assistants, appointment schedulers, and sales and customer service representatives, you may be able to avoid having to set up a full blown office.
Always Answer employs a professional and courteous staff that is trained to handle a variety of tasks, including general business dealings and medical call center tasks, while using current hardware and software technology to keep your business competitive in a high tech atmosphere.
Answering services are, of course, a mainstay of call center service options, but that is merely the tip of the iceberg. Today's satellite and internet-based technologies enable calls to your office number to be re-routed, without long-distance fees, to Always Answer' Dallas, TX based call center, where representatives can give general information about your business, take messages that are then e-mailed, texted, faxed, or phoned in to you, schedule appointments, register patrons for conventions, and process sales orders.
The call center operators provide outstanding customer services and have the benefit of being able to focus solely on the caller, rather than having to split their attention, as many in-house administrative assistants are forced to do. A wide range of service options allows you to customize an outsourced call center service package to suit your exact needs. Service management, and receipt of voicemail and typed messages can be done through a secure online task managing service provided by the company, so you never have to be tied to your desk — your business will go where you go.