Starting your own business is one classic take on "the American Dream." If you've felt the call to use your skills and experience in a self-driven enterprise that will not only survive, but thrive, you must continually work at learning as your business starts to grow. Soon you'll be faced with budgeting and staffing decisions. Should you add full-time employees, or can you operate with a virtual receptionist?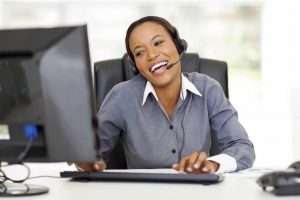 Read everything you can about the dos and don'ts of a successful start-up, and talk to other business owners willing to share knowledge and advice. You'll soon find that lots of people are happy to offer their insights. Some of it will be valuable, and some will be contradictory. It's up to you to sift through it all, and then decide what to tune out and what you should take to heart and act on. Start with these useful tips culled from a variety of successful entrepreneurs.
DO:
1. Develop a mission statement and review it periodically.1 Crafting the mission statement helps you focus on what is driving you to create the business, and on your vision for future growth. Revisit it every six months or each quarter to check your progress, mark milestones, and adjust course as you keep looking to the future. Remember, the mission statement is not chipped in stone. You'll be continuously learning about your market and how well you are addressing it, so let your vision evolve accordingly.
2. Hire people who love your company concept or mission, especially if you're starting small with one or a few employees. Rather than fill an empty chair, look for those who show an understanding of the core concept and who are eager to work. You will need each person in the organization to be committed to their job. Train employees to represent your company values in their work, so that each of them is supporting your mission.1
3. Create an overall business plan based on knowing your market in depth, with a marketing plan as a key component. Keep track of changes in your targeted markets so that you can take steps to adapt accordingly. Build in key strategies to position your product or service as the most competitive in its market segment, and look for new, emerging markets to reach. Your marketing plan can encompass everything from product development to sales tactics, advertising, and promotional plans. There are many good online sources for detailed advice and plan templates.
4. Stay on top of sales by remaining directly involved. None of your plans and efforts will matter if you fall down in this area—sales are the lifeblood of every company. It's up to you to lead the charge, even if you hire sales staff. Keep staff motivated with clear goals and a sense of ownership, so they can sell your product or service with passion.
5. Keep up with customer service needs as business grows. Start-ups often experience a sudden, unexpected spike in sales volume. Sounds like a great result, but if you can't keep up with demand for your product or service, you risk losing momentum and damaging the business reputation. In the age of online reviews, this can be dangerous. Hiring and training extra staff is costly and difficult to do in a compressed time frame. Look into a reliable telephone answering service to quickly expand capacity and maintain strong customer relations. You can quickly expand or contract staff through a service like Always Answer, with people trained to handle callers in a professional manner. You can also customize their specific services to suit your growing needs.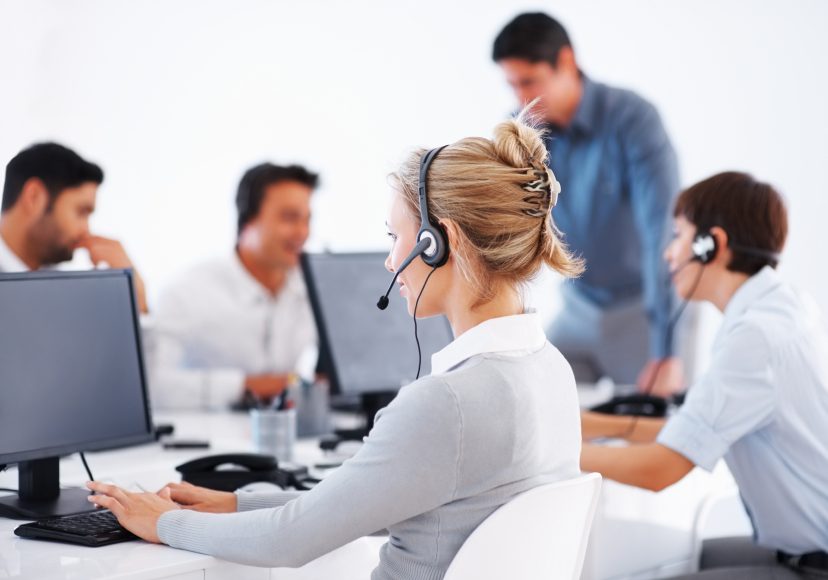 DON'T:  
1. Don't be distracted by "shiny objects," like costly furnishings and extra supplies. These tempting things drain the budget quickly and distract from your initial, dominant goal—achieving sales. Exceptions: businesses that depend on luring customers into a brick-and-mortar space with a certain image, like retailers of home furnishings.
2. Don't chase after the latest technology and hardware with every new development. Current systems are already quite sophisticated and likely have the capacity to handle your volume of needs for some time. Each change you make will require capital investment, plus staff time to install and train, and to adapt existing systems and records. Exceptions: businesses competing in the virtual world or in other ways directly involved in the IT arena.
3. Don't take employees for granted. If you have added staff at all, you will be asking for a certain level of commitment from them as a start-up business. Lay out your expectations clearly and define their role in the job. It costs you nothing to acknowledge their contributions, and it will go a long way toward motivating them to higher levels of achievement. As sales grow and the business develops, reward performance with appropriate salary increases or commissions, and create opportunities for advancement of deserving individuals. You'll save thousands of dollars over the cost of hiring and training new, inexperienced staff when your best people look for opportunity elsewhere.
4. Don't overlook the legal nuts and bolts of starting a business. Depending on your state and locality, you will need to register with the appropriate agencies. Decide on the type of business you are forming, whether a sole proprietor, a partnership, an LLC, or a corporation. Register for an employer identification number (EIN) online through the IRS. Then you can register for a business license with your city or county. If you plan to sell products, you'll need to collect state sales tax, which requires applying for a seller's permit from your state tax agency. Finally, open a business bank account to keep all income and expenses separate from your personal funds—an especially important distinction for sole proprietors where the temptation to commingle funds is greater.2
5. Don't underestimate the costs of getting started with a new business. Spend time developing a business plan before launching, and be realistic about how much capital you will need. It is important to have a positive outlook, but don't let that lead you to expect unrealistically high sales at the start. Use a virtual assistant to keep things organized and manage basic communications tasks while you are developing the nuts and bolts.
Be prepared to adapt and change continually as your business grows, and don't be discouraged by occasional bumps in the road to success. If you've planned well and the core concept is good, you'll find your way past obstacles and enjoy the thrill of creating a successful new business that contributes to your well-being while adding value to the marketplace.
Sources:
1. http://www.huffingtonpost.com/maryellen-tribby/the-dos-donts-every-startup-must-follow_b_4262096.html
2. http://www.inc.com/jeff-haden/how-to-start-a-small-business-in-a-few-hours.html
For more information about how your small business can benefit from telephone answering services, visithttps://alwaysanswer.com/answering-service.html